Greater Toronto Area REALTORS® reported 9,811 sales through the TorontoMLS system in April 2013, representing a dip of two per cent in comparison to 10,021 transactions in April 2012. Both new listings during the month and active listings at the end of April were up on a year-over-year basis.
"Despite the headwinds we have experienced in the housing market this year, April sales came in quite strong in comparison to last year. As we move through the spring and into the second half of 2013, the demand for home ownership should continue to firm-up relative to last year," said Toronto Real Estate Board President Ann Hannah.
"It has been almost a year since the federal government enacted stricter mortgage lending guidelines. It is realistic to surmise that some households, who originally put their decision to purchase on hold, are once again looking to buy," continued Ms. Hannah.
The average selling price for April 2013 transactions was $526,335 – up by two per cent in comparison to April 2012. The MLS® HPI Composite Benchmark Price was up by 2.9 per cent.
"The condominium apartment segment in the City of Toronto was a key driver of price growth in April, with both the average selling price and the MLS HPI apartment index up on a year-over-year basis. The improved condo sales picture, with Toronto sales down by only one per cent compared to last year, suggests that interest in condo ownership may be improving," said Jason Mercer, TREB's Senior Manager of Market Analysis.
Share and Enjoy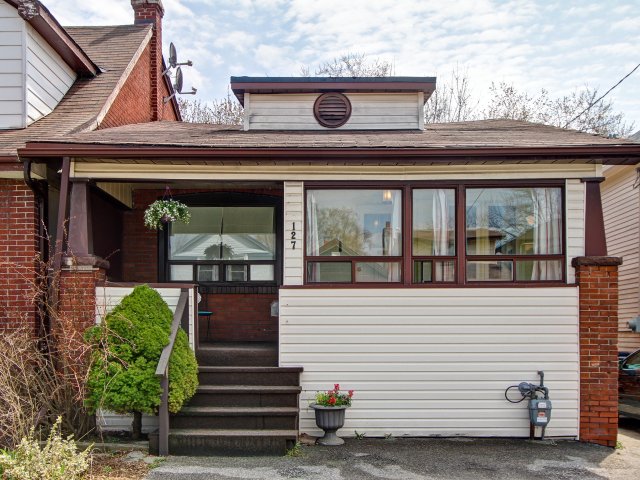 Did you see 127 Symons St. yet?
OPEN HOUSE SATURDAY MAY 4TH AND SUNDAY MAY 5TH 2-4PM
Quaint and Inviting 2 Bedroom with Charming Front Verandah, Enclosed Sunroom, and Extra Den! Bright Updated Kitchen with Breakfast Bar, Sunken Master Bedroom Overlooks Large Fenced in Backyard.
Walk-out to Two-Tiered Deck, Perennial Gardens and Lilac Trees, Hardwood Floors, Separate Entrance to Basement with Extra Kitchen, 4 Piece Bath and Bedroom.
Great location in Mimico, Close to Lake, Parks, TTC, Go Train, Waterfront Trails, Schools, Shops…
Include: 2 Fridges, 1 Gas Stove, 1 Electric Stove, Built-in DW, Front Load Washer & Gas Dryer, 2 Jacuzzi Tubs with Jets, Coat Rack in Living Room, All Electrical Light Fixtures, All Window Coverings, Garden Shed, Hot Water Tank (Rental).
Owner and Listing Agent do not warrant retrofit status.
Share and Enjoy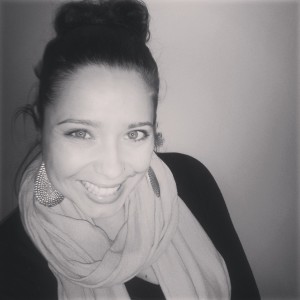 Meet the fabulous Clarinda Brandao of Psychotherapy in the City.
My passion in helping people has always been a big part of my life. In early 2005, I started working in the not-for-profit sector where I worked with organizations to bring awareness and funding. It was important for me to make a difference in any way I could.
With a background in Psychology and a Business degree in hand, in 2009, I decided to enroll at the Toronto Institute of Relational Psychotherapy (TIRP). An intensive three-year training in Relational Psychotherapy. Through my work, I am able to help people feel understood, supported and non-judged.
Outside of my practice I work for a Mental Health & Addiction organization. As well, maintain and operate a business called Mommies Know Best that helps parents prepare for their journey into parenthood.
I specialize in several areas: anxiety, feeling emotionally stuck in a relationship, career or life, grief, depression, etc.
To learn more about Clarinda please visit her website at http://www.clarindabrandao.com/

Share and Enjoy
Greater Toronto Area REALTORS® reported 7,765 transactions through the TorontoMLS system in March 2013 – down 17 per cent compared to 9,385 transactions in March 2012. While the year-over-year dip in March sales followed the trend that has unfolded since mid-way through 2012, it is also important to note that the Good Friday holiday was in March this year versus April in 2012. Generally speaking, there are fewer sales reported on statutory holidays and weekends.
In the first quarter of 2013, sales amounted to 17,678 – down by 14 per cent compared to Q1 2012.
Click on the latest issue of Your Cizmar Report to read the rest of the story and see what the market is doing in New Toronto and Mimico.
Share and Enjoy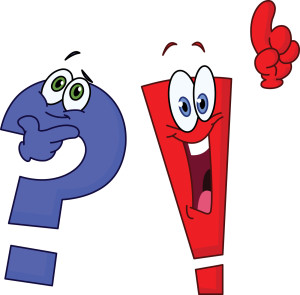 Question: The weather is finally better and I think it's time to do some work on the outside of the house. Do you have any spring maintenance tips I could refer to?
Answer: Yes I do! This is a great time to get involved and take an active approach to your home's maintenance and value. Here are a few of my tips to get you started?
Check all around the outside of your home to ensure all melting snow and water drains away from the house

 

If there are any low spots fill them with soil to build them up and properly drain away, you don't want to water your basement if the water is going towards the foundation
Check all your downspouts and eavestroughs make sure they are connected and not clogged with debris, if necessary get them cleaned out
Examine the foundation and walls for any signs of moisture or cracks
Inspect windows and doors for loose caulking and replace where necessary
Check exterior steps, stones, walkways and decks for loose stones or interlock and replace or repair where necessary
Replace batteries in smoke detectors and carbon monoxide alarms
Interested in more home maintenance tips and real estate updates? Sign up for my monthly newsletter at the bottom today.
Share and Enjoy
Have you been thinking about working from home and creating a great space for yourself? If so, you are not alone. With more employers making allowances for their employees to work from home, self-employed individuals and home based businesses popping up everyday, the trend toward having a home office is here to stay.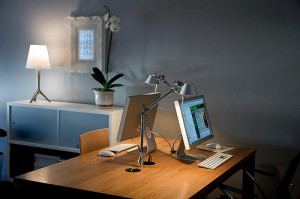 photo credit: blupics via photopin cc
But can a home office have a positive impact on the value of your home? You bet. But, there is one caveat, don't spend your resources and money on creating lavish built-ins and turning your home office into an over the top room. If you keep it simple, stylish and multi-functional you will appeal to many buyers and still be able to enjoy your home, a balanced life style and hopefully increased productivity!
Read on to find out my top tips for creating a chic home office you just love and inspires you to do your best work.
Decide on your must need essentials – don't clutter up the room with things you don't need or won't use. Clutter can have a detrimental effect on your mental state as well as your productivity. Throw out and get rid of items you haven't used in years, donate them or sell them at a garage sale. They are just taking up precious space in your new office.
Invest in a few key pieces that you love, whether it is your desk, a beautiful rug or accessories – if it is a pleasurable environment you want to return to day after day you will be more inclined to use it and focus when you are working.
Invest in a stylish but comfortable ergonomic chair since you will be spending many hours in it and make sure you have a large enough desk that holds your essentials like a computer and phone, so you have everything you need at your fingertips.
Position your desk towards a great view so you can reap the benefits of working from home and enjoy the scenery. This could be a large window or a set of patio/garden doors leading to the backyard.
Paint your office with a new colour scheme  o freshen it up. I hear yellows promote relaxation while soft blues promote calmness. Pick a colour that you just love and go for it! Even though it's your office you can still put a little bit of your personality into it.
Hide your file folders and papers behind stylish shelving units or bookcases that have closed doors. But keep the furniture pieces to a minimum to create a feeling of space in the room. This will also make you feel more organized with less paperwork to be staring at.
Buy inspiring artwork, accessories and a carpet you just love. It's amazing how accessories and a fluffy carpet can tie a room together.
Invest in some great lighting but make sure it is bright enough when working at night, this could be new table lamps or   new modern light fixture mounted on the ceiling.
If you are the type that likes a little background music while you work, install a sound system or have a place for your I-pod or stereo in the room.
Hopefully this has provided you with a little inspiration to finally tackle that project of redoing your office and doing something good for the value of your home at the same time. For more tips and tricks on improving your home contact me or sign up for my monthly newsletter below.
Share and Enjoy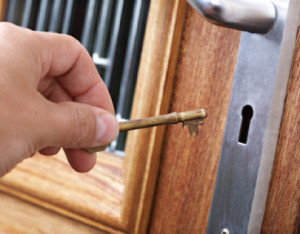 Hotels typically let you check in by 3 p.m. and ask you to check out by noon. This gives staff time to make the room ready for the next guest. Do the same sorts of rules apply when a tenant moves out of a rental unit? Will it make a difference if the owner is selling the home to someone who wants to move in on the same day?
Here are the answers to those questions.
Ontario tenancies are usually for a year, so if yours started on August 1, 2012, then it will end at 11:59 pm on July 31, 2013. However, if the tenant doesn't give notice, the tenancy will automatically renew as a month-to-month arrangement, meaning the end of any term is the end of any month.
If you have a month-to-month arrangement you must give 60 days' notice before the end of your term. In the above example, it would be the end of any month. For example, if today is April 8, 2013 and you pay rent on the first of every month, the earliest you can end your tenancy is June 30, 2013.
You must leave before midnight on the last day, in this example, on the last day of the month. (If you pay your rent on the 15th of the month, then the end of your term would have been June 14th.)
If you've bought a home or found another apartment, but can't get in until July 1st, you may have no choice but to stay in a hotel or with friends overnight on June 30. You'd also have to store your belongings for a night.
You have no right to stay until July 1, but if you have a good relationship with your landlord, he'll probably let you stay until the morning, so long as you're gone before noon. Remember, the landlord has to make sure that the unit is clean before the new tenant takes over.
It gets even more complicated if you are buying a property with a sitting tenant and you want to move in. If you schedule closing on the same day the tenant is supposed to leave, you may not get possession until late at night. Buyers and sellers should try to schedule the closing date so that it takes into account when the tenant will be leaving, unless separate arrangements can be made with the tenant to leave the unit earlier. This can be done by typically assisting the tenant to find another place to live.
Landlords may run into a situation where an existing tenant does not leave on time, or even on the day that they are supposed to. If vacant possession is not given as promised and someone is waiting to move in, then the tenant who has been inconvenienced can sue for any costs incurred in storing their personal effects and for hotel bills. In Ontario, apartments are not like hotels and tenants cannot be forcibly evicted. Landlords can consider inserting a clause in their lease that says if possession is delayed for any reason, the tenant only receives a rent credit for the days lost.
Tenants should make sure to check whether special arrangements need to be made to reserve any elevators for moving purposes, especially in a condominium, which typically only permits moves to take place during specific times and only after timely notice has been given to the condominium management company.
By communicating early in the process, both landlords and tenants should be able to end their relationship in a positive manner.
Mark Weisleder is a Toronto real estate lawyer. Contact him at mark@markweisleder.com
Share and Enjoy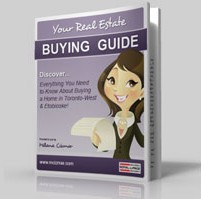 The decision to purchase a home in Etobicoke is a very personal one based on many factors. Besides  personal reasons, you also need to look at the local market conditions in Etobicoke neighbourhoods, financing costs and future expectations.
The following list of questions is a great way to get started in your evaluation and help you decide if purchasing a home in Etobicoke is in your near future.
I am always available to answer any questions you may have, contact me or download my FREE Buyer's Guide NOW for even more information about buying a home.
How long do you expect to live in your new home?
How much can you afford to pay each month for housing expenses?
What are the total costs of home ownership? Mortgage payments? Property Taxes? Utilities? Home Insurance?
What additional expenses are required to complete a purchase?
What are your personal preferences regarding the type and/or style of housing you wish to live in?
Do you know the neighbourhoods in Etobicoke you want to live in and are you familar with the house prices in these locations?
Do you have expectations regarding your future employment?
What are your long-term financial goals and personal goals with regards to housing?
You should be able to answer these fundamental questions before taking the next step into home ownership.  It will confirm for you, if you have a good sense of what you are looking for and if you are on the right track.
If your answers are clear you are on your way to home ownership then I would be delighted to show you the way and invite you to contact me for the next steps in your home buying journey!
Share and Enjoy

Greater Toronto Area REALTORS® reported 7,765 transactions through the TorontoMLS system in March 2013 – down 17 per cent compared to 9,385 transactions in March 2012. While the year-over-year dip in March sales followed the trend that has unfolded since mid-way through 2012, it is also important to note that the Good Friday holiday was in March this year versus April in 2012. Generally speaking, there are fewer sales reported on statutory holidays and weekends.
In the first quarter of 2013, sales amounted to 17,678 – down by 14 per cent compared to Q1 2012.
"Home ownership remains affordable for a household earning the average income in the Greater Toronto Area. There are many willing buyers in the marketplace today. While some households have put their decision to purchase on hold as a result of stricter lending guidelines or the additional Land Transfer Tax in the City of Toronto, other households simply haven't been able to find the right house due to a shortage of listings in some market segments," said Toronto Real Estate Board President Ann Hannah.
The average selling price in March was $519,879 – up by 3.8 per cent compared to March 2012. The average price in Q1 2013 was $508,066 – up by 3.2 per cent compared to the first quarter of 2012.
"The average selling price and the MLS® Home Price Index Composite Benchmark was up on a year-over-year basis across most home types, especially in the low-rise market segments where supply remains an issue. TREB's average price forecast for 2013 remains at $515,000, representing a 3.5 per cent annual rate of growth," said Jason Mercer, TREB's Senior Manager of Market Analysis.
Share and Enjoy
Looking for a new and creative gift?
After being employed in creative fields for more than half of my life, deciding to stay at home full time with my two kids presented several different challenges. I needed an outlet, and colouring Spider-man and Dora wasn't cutting it. Staying at home sans paycheque also changed priorities in our household. Money was now spent on groceries and nursery school rather than awesome vacations and dinners out.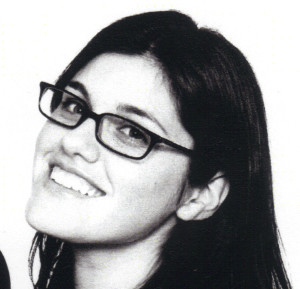 These two worlds collided one day when friends close to us had a baby and I struggled with a gift to buy their new arrival. Being a self-professed "crafter", I spent much of my free time trolling Pinterest for inspiration. I knew I didn't want to spend our hard-earned cash on a generic gift certificate but wrestled with finding a way to make something truly heartfelt without shelling out an arm and a leg.
I sat down at the computer and started working. I began fooling around with fonts, dingbats, colours and layouts and ended up creating pieces I felt were worthy to give as gifts to friends and loved ones.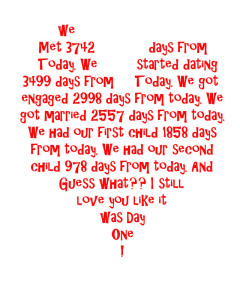 Upon suggestion by a friend, I started The Paper Parlour, selling pieces I already designed as well as creating custom works for clients. It has become a way to help with the finances while I stay at home raising my two kids and has given me an outlet to develop new and cool stuff.
Creating is what I love and being able to work closely with clients to design one-of-a-kind gifts they would be proud to give to friends and family or have hanging as artwork in their home is my ultimate goal.
Please visit us at The Paper Parlour or contact Fran for more information:  fran@thepaperparlour.com
Visit us on Etsy, Like us on Facebook or follow us on Pinterest 
Share and Enjoy