Beware of Bargain Hunting
When shopping for anything — clothes, CD players, even homes — it's natural to look for a bargain. We all want to pay the lowest price possible.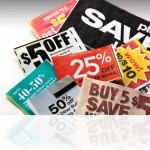 However, this attitude can get in the way of finding, and getting, the home we want. In fact, many people miss great opportunities because their price expectations are too low.
Find out what the current market price is for the type of home you're considering. Then set your expectations accordingly. If you do, you'll stand a much better chance of finding the home of your dreams.