Milana Cizmar – Top Etobicoke Real Estate Agent
Etobicoke Real Estate Agent Milana Cizmar knows that buying a home, whether it's your starter home or your dream home, is THE most important foundational piece of your financial plan. There will be no other purchase that impacts your present and future financial picture as much as this one.
This is why I believe True Wealth Is Built By Design and why I work with each of my clients using this philosophy as our guiding principle.
There is no greater vehicle that allows you Tremendous Opportunity to Build Your Own Personal Wealth. I know this first hand because of my own personal success with buying and selling real estate. Buying Real Estate has been The Best Decision I ever made for my Financial Picture. Let me show you how to do it!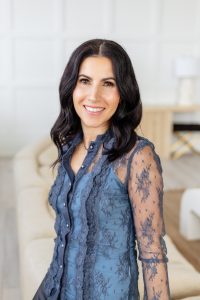 My Approach
"…your integrity, your sense of humour and your tell-it-like-it-is attitude made us feel extremely comfortable that we made the right decision, and we would recommend you highly to any friend"
Different…
I take the time to listen to you — and I mean truly listen — so I have a full understanding of what you're looking for in a home or what you are trying to achieve in selling your home.
This results in three things:
It's easier to deliver the appropriate services

YOU

need

Instead of showing you house after house you would never buy, I zoom in on the

RIGHT HOUSES

that match what you have just told me

You'll

SAVE time and frustration

because we'll have pinpointed the right areas, style of home, price range, features, and more
I take a very systematic approach to preparing your home for sale with a few tips and tricks of the trade that give you an edge. We fine tune an asking price that works best for you, and then, using my signature system, we market your home with some of the best mediums available.
My approach casts a wide net and reveals your home to the RIGHT BUYERS who get excited about your home before they even walk through the door.
I'd love to show you how to increase your wealth and help you make a sound investment in real estate. Apply for your Strategy Session Below.
Here's the professional side:
Etobicoke Real Estate Broker Milana Cizmar is an expert in Etobicoke Real Estate. Having lived in the west end of Toronto and Etobicoke her whole life. She knows the neighbourhoods, has grown with them and has moved a lot of buyers and sellers in and out of them. She specializes in the New Toronto, Mimico and Eatonville Neighbourhoods and knows Etobicoke real estate really well! She is an Accredited Buyer's Representative, Senior's Real Estate Specialist, Accredited Staging Professional and multiple award recipient.
Joining Royal LePage in 1993, Milana is the daughter of Michael and Mary Cizmar and was born into a real estate family. She has achieved recognition as a multiple award winning agent and has been featured in The Real Estate Magazine, The Globe and Mail and The Etobicoke Guardian (A Salute to Women in Business).
In 2014 Milana was nominated and won the "Most Knowledgeable Realtor" contest hosted by

for Toronto – Etobicoke, later that year one of her listings was also highlighted on the popular TV show The Property Brothers.
Milana has achieved the highest educational requirement in her industry earning her Broker designation and constantly strives to update her education and stay on top of current real estate trends. With high integrity, a little bit of playfulness and humour Milana has the ability to instantly make her clients feel at ease and have them get excited about their own Personal Wealth Building Journey!
Milana is driven everyday to inspire and educate her clients about home ownership. She believes You can use Real Estate as a vehicle to Your Personal Wealth. For over 25 years Milana's expertise, knowledge and practical wisdom has helped many families achieve their own Home Ownership Dreams AND Build their Wealth in ways they hadn't even thought possible!
P.S. Visit Milana's success stories page to find out why so many Etobicoke and West Toronto residents choose to work with her.