5 Quick Updates for Etobicoke Home Sellers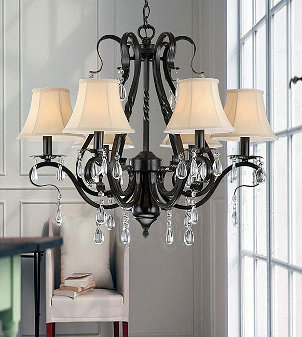 Thinking about selling your home and want to do a few updates first?
Here are my Top 5 Quick Updates that won't break the bank and refresh the look of your home in no time.
1. Update the bathroom by replacing the old mirror. You can choose a new chic and elegant style or something with a stylish border adding a more modern feel.
2. Update your old curtains to something more fresh, breezy and modern. This will change the whole look and feel of any room. You can make the room more formal or even casual depending on the fabric you choose.
3. Invest in some artwork. You can find many great pieces everywhere from art galleries, discount stores, home improvement stores, local shops and more. Choose something modern with a neutral look and feel but with some colour. Pieces that you can mix and match for different rooms like the bedroom, living room, office etc. work best.
4. Replace your bedding. There are so many beautiful combinations of bedding you can buy which typically include a duvet cover, bed skirt, pillow shams and even throw pillows. Splurge a little on yourself if you see something that will look just smashing. It will change the whole impact of the bedroom, help center the bed and best of all, you can take it with you to your new home!
5. Buy some new light fixtures. Tired, dingy, dated lighting will turn any buyer off. If you purchase some modern designs and put in high wattage bulbs you will create high impact lighting for areas such as the hallway, kitchen and bedrooms and modernize any home in the process. If your home is modern and bright it will be a pleasure to show and will look great online!
So, have some fun with this, give yourself permission to spend a few hundred dollars or more and go shopping! These little changes can really make an impact on your bottom line!
For even more tips on how to prepare your Etobicoke Home For Sale sign up for my monthly newsletter here, you will get tips and advice you won't always see on the blog.
If you have a friend who is thinking of selling their home and would enjoy receiving this information, please share this article with them.