Congratulations to our Contest Winners!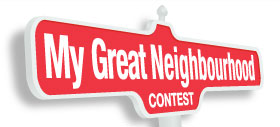 The four-month-long contest, which closed in late October, attracted more than 540 entries from across the country and garnered Royal LePage the best-ever media coverage with the story being picked up widely by print, broadcast and digital media!
Here are the winning entries:
Grand prize $20,000 Chris Lesage – Collingwood, Ontario
Second prize $3,500 Melissa VanDiermen – Ladner, British Columbia
Third prize $1,500 Rodney Mann – Marysville, New Brunswick
Congratulations to all winners and thanks go out to the entire Royal LePage network for helping to make the contest a great success!