Enhancing your home's curb appeal this spring!
Spring is a wonderful time to market a home. Many families love to buy during this season so that they can make the move at the end of the school year. Staging a home during this season is so easy. Green lawns and fresh flowers make for great curb appeal and that equals stellar first impressions.
But did you know, most buyers drive by a home before deciding whether or not it's worth seeing inside? First impressions are critical so here are my Top Tips for how to enhance your home's curb appeal.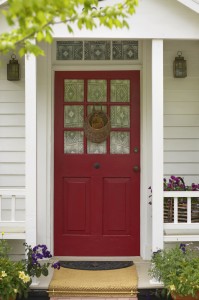 Put a seasonal wreath on your front door
Buy a new colourful doormat
Buy pots of bright flowers for your front entranceway and flank on either side
Clean out your gutters
Trim any bushes so they don't block windows and cut down on light
Weed your gardens
Add more colourful flowers and greenery to gardens
Buy a new shiny mailbox
If you have room on a porch or front entranceway, set up a small table and 2 chairs or a bench so buyers can picture themselves enjoying the scenery
Upgrade outside lighting
Mow the lawn and edge the grass around walks and trees
Doing all of this will create a beautiful impression of a well cared home that buyer's will be enthusiastic to see on the inside!
For more Tips and Easy Tricks please sign up for my newsletter here and I'll send you monthly updates for anything about real estate that you need to know!