First Impressions are Lasting Impressions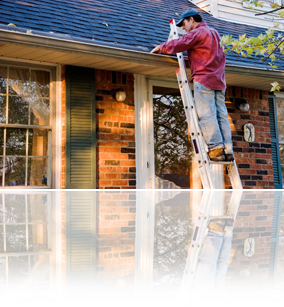 What would buyers see if they drove up to your home?
Take a look. Stand outside your home and try to look at it through a buyer's eyes. First impressions are lasting impressions. If buyers see paint peeling, a crack in a window, or an unkempt yard, they are apt to speculate there are other, more substantial things wrong with the home.
That first impression, or curb appeal, can make the difference in the amount of money a buyer is willing to offer.
Here are some suggestions to enhance the curb appeal of your home:
• Mow the lawn, clean up the yard, and prune the shrubs
• Scrub or paint the front porch and door
• Check porch/deck and hand railings to ensure they are secure
• Wash the windows; make them sparkle
• Check that lawn furniture is in good repair, or store it away
• Add charm with pots of flowers
• Repair and paint the fence, if necessary
• Repair the roof, gutters and downspouts as necessary
These improvements are essential. A prospective buyer, when met with an untidy home, can't help but wonder if there are problems with the rest of the house.
Sometimes it helps to have an objective perspective. Feel free to call or email me if I can answer any questions or make any suggestions to improve your home's curb appeal.