How To Get a New Look For Your Home (Without Spending a Fortune)!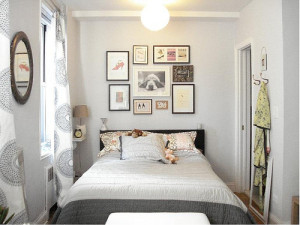 Spring is on its way, and with that spring cleaning! Yeah! I know you're excited, but while you are tidying up the house why not refresh its look?Some small changes can change the look of your house big time (all without having to spend a lot of money) and increase it's value at the same time.
Read on for a list of some simple, inexpensive changes that can create a big impression!
Have a focal point
This can be used in any room; simply find a focal point and find ways to draw attention to it. One example of this would be a fireplace (working or not), you can paint it a stand out colour or add quirky decorative pieces or pictures on the mantel.
Give old pieces new life
This idea can be applied to pieces you've either "inherited" from family members, purchased in flea markets, thrift shops or even some great garage sales. The change can be as simple as new knobs on drawers, or a little more time-consuming such as sanding and applying a new coat of paint. Many times re-purposed pieces become the talking point of a room!
Visual Accents
Sometimes you can change the whole look of a room by simply changing its accents. You don't need to buy new lamps, but maybe new lamp shades? Or simply invest in some plants to give the room a fresh look. Sometimes mirrors can also change the look of a room, and you can find some very nice mirrors for a friendly price at big box stores such as Target and Wal-Mart.
Pops of colour
Colour can breathe fresh air into any room. If you want to experiment with trendy colours, try something that's not permanent such as new cushions for the couch or a trendy throw on a chair. Or go big and paint a wall or the whole room your favourite colour, it can pay off big time by giving your whole house a new perspective.
I'd love to hear what little changes you've made that had big impacts in your homes, or what other inexpensive ideas you may have that you would like to share in the comments section below.