Looking for Your Dream Home? Feel Free To Contact Me!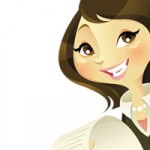 I hope you have been reviewing my updates, it has been my pleasure to send them and I hope they have been helpful to you.
Please let me know if you have any questions concerning the home buying process or any areas you are interested in. Have you decided when you would like to make that move?
I just want you to know, my approach is to use the latest technology to keep you informed about the market and provide you with sound guidance and resources so you are well informed about the home buying process. I would just love to meet you and assist you when you are ready to purchase your home, I work hard for my clients and I'll do my best to save you time, stress and money!
Please feel free to call or email me about any specific properties.