Q & A – Any tips on upgrading my bathroom?
Throughout my real estate career, I am often asked a lot of questions from buyers and sellers seeking my advice. You wouldn't believe it but, I get asked everything under the sun and sometimes not all questions are real estate related! But, I'm here to help in any way I can and I'm happy to answer any question you have for me.
I thought I would take the time to answer some of the more common questions here on my blog. Hopefully it may provide you with some insight and possibly answer a question or two of your own!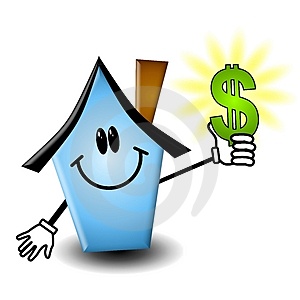 Question: I'm thinking about updating my bathroom and not sure which improvements will pay off and which will not?
Answer: Home improvements increase your home enjoyment, but they also affect your home's value – bathroom renovations can yield a 75 to 100% return on investment at resale.
These tips will help you plan for your bathroom improvement needs with a focus on resale value:
Function – Consider the household's bathing and personal grooming needs, including related storage and any additional comforts like heated flooring or a steam shower
Space – Contemplate altering the current layout for improved ergonomics, particularly before moving walls to enlarge the space
Fixtures – Choose durable and easy-to-clean cabinet, countertop, toilet, shower, tub and basin materials in a neutral colour and contemporary style
Flooring – Consider durable and easy-to-clean neutral-coloured options that perform well in wet, heavy traffic conditions
Plumbing – Replace older galvanized steel or lead pipes and ensure drains and vented and traps are installed
Electrical – Determine if new electrical circuits are required, like a dedicated whirlpool bath circuit and ensure outlets near water have ground fault circuit interrupters
Lighting – Balance ceiling, cabinetry and countertop lighting for the right mix of energy-efficient ambient and task lighting
Moisture Barrier – Reduce potential moisture damage with an adequately powered exhaust fan and ensure all bathroom materials are moisture and mould resistant
Water Wise – Investigate low-flow toilets, showerheads and faucets to reduce water usage by as much as 40%
Accents & Decor – Apply neutral paint and accessory colours that compliment fixtures and keep decorative items to minimum to avoid clutter
Interview at least three contractors, ensuring they are licensed. Insured and agreeable to obtaining any required permits. Depending on the style and quality of materials and installation, your bathroom improvement has a minimum life expectancy of 15 years.