Q & A – How do I pay off my mortgage sooner?
Throughout my real estate career, I am often asked a lot of questions from buyers and sellers seeking my advice. You wouldn't believe it but, I get asked everything under the sun and sometimes not all questions are real estate related! But, I'm here to help in any way I can and I'm happy to answer any question you have for me.
I thought I would take the time to answer some of the more common questions here on my blog. Hopefully it may provide you with some insight and possibly answer a question or two of your own!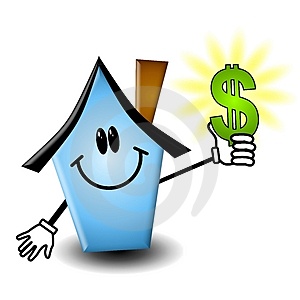 Question: Any tips on how to pay off my mortgage sooner?
Answer: The faster you pay down the principal amount of your mortgage, the more you can reduce the interest costs. You can find the exact amount of interest you have been paying on your mortgage by taking a look at your most recent mortgage statement.
If you are looking to change that amount I have the following 5 Tips for you:
Shorten your amortization period. Instead of your current 25 or 30 year amortization period, shorten it to 15 or 20. Doing so will increase your payment amount but you will be mortgage free sooner and will incur less interest during the duration of the mortgage.
If you are currently making monthly payments, switch and increase your payment frequency to a weekly or bi-weekly payment schedule. This is one small tip you won't feel and you will end up making an extra month's payment every year.
Increase your payments permanently or temporarily. Did you know some banks or lending institutions will let you increase your regular mortgage payment by 25-50% sometimes even 100! These extra payments go directly towards your mortgage principal!
Make a lump sum payment if you can. Not everyone can do this but it's nice to have the option! If you've come into a cash bonus lately or expecting an income tax refund, use it. Don't spend it all. Put even a portion of this towards your mortgage. As long as you have the prepay option you can pay up to 15-20% of your principal mortgage each year!
Change from a fixed interest rate mortgage to a variable interest rate mortgage. Keep your mortgage payments the same but switching to a variable interest rate mortgage offers you today's lower rates and allows you to pay off your mortgage sooner by applying more of the payment towards the principal. Think about it, you haven't changed your current payment amount but you are paying off your mortgage sooner. Now that's a win-win!
If all of these tips are a little too much for you to handle all at once, try one of them and slowly build from there. You'll feel good about making some positive changes towards paying down your mortgage sooner and free up some options for you once you have. Then before you know it, you will be looking to upgrade your home to a bigger one or buy that recreational place you've been dreaming about!
Do you have a question for me? Send an e-mail to [email protected] and let me know how I can assist you today!