Top 4 Reasons Why You Should Stage Your Etobicoke Home When Selling.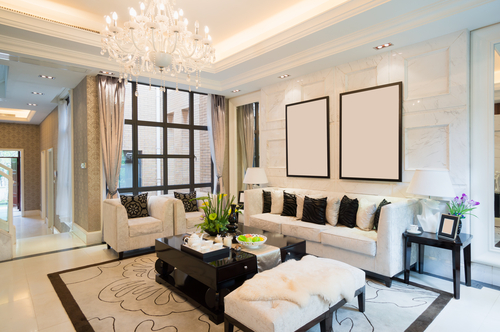 Staging a home has become so prevalent in today's real estate industry. That's why I thought I should give you my top 4 reasons Why You Should Stage Your Etobicoke Home When Selling. We've all watch shows like "Love it or List it" or "Staged to Sell". There is not an aspect of selling a home that is not staged or enhanced to some degree. But, there are still some sellers who are not on board or particularly sold on the idea of staging their homes? They might be missing out on some real opportunities to enhance the appeal of their home and increase its value. Don't let this happen to you! Don't be one of those sellers or you might end up regretting it by selling your home for a lot less money than you were hoping for.
Here are my Top 4 Reasons why you should stage your home for sale:
Buyer's can visualize themselves living there. I'm sure you've heard most buying decisions are made based on emotion. If you've taken the time to declutter your home, and add some modern accent pieces, you WILL appeal to a lot of buyers. This will give you the best opportunity to elicit an emotional response from those that can see themselves living in your home, get excited and ultimately put in a great offer quickly!
Add value by spending very little. When you are a buyer you are concerned about the maintenance of the home and any costs needed to update it. If you stage your home you have an opportunity to fix any minor repairs and enhance some of your homes special features. Perhaps you have a fireplace that isn't as modern as it could be. By adding a fresh coat of paint you can enhance its modern appeal and increase the overall value at the same time. By handling minor repairs now, you won't give a buyer an opportunity to negotiate your list price lower or view your home as not being properly maintained.
Great Photographs – 95% of buyer's are looking online at houses before they even leave their house, don't you want your home's interior and exterior photos to stand out from the competition? Staging can help you do just that. From well placed furniture to freshly painted neutral walls, your home will look like a show piece compared to other listings. Buyers will get excited about your home and want to take a closer look.
You will sell your home faster and for more money! This is a fact – according to the National Association of Realtors, if you spend 1-3% of an investment into staging your home you will generate an 8-10% increase in return and sell your home faster than a home that is not staged. That's a great return on your investment!
Isn't it time to put a plan in place for your home sale? Let me show you how to enhance your homes appeal. Call or e-mail me today and we can get started!
I love hearing from my Etobicoke neighbours. What was the one thing you did that made a huge difference in getting the asking price you wanted when selling your home? Please email me to let me know!