Toronto and Etobicoke Real Estate Home Sales for October 2020
Are you wondering how Toronto and Etobicoke Real Estate Home Sales were in October 2020?
The numbers are in and the real estate market continues to break records with record new listings and pandemic influences seen!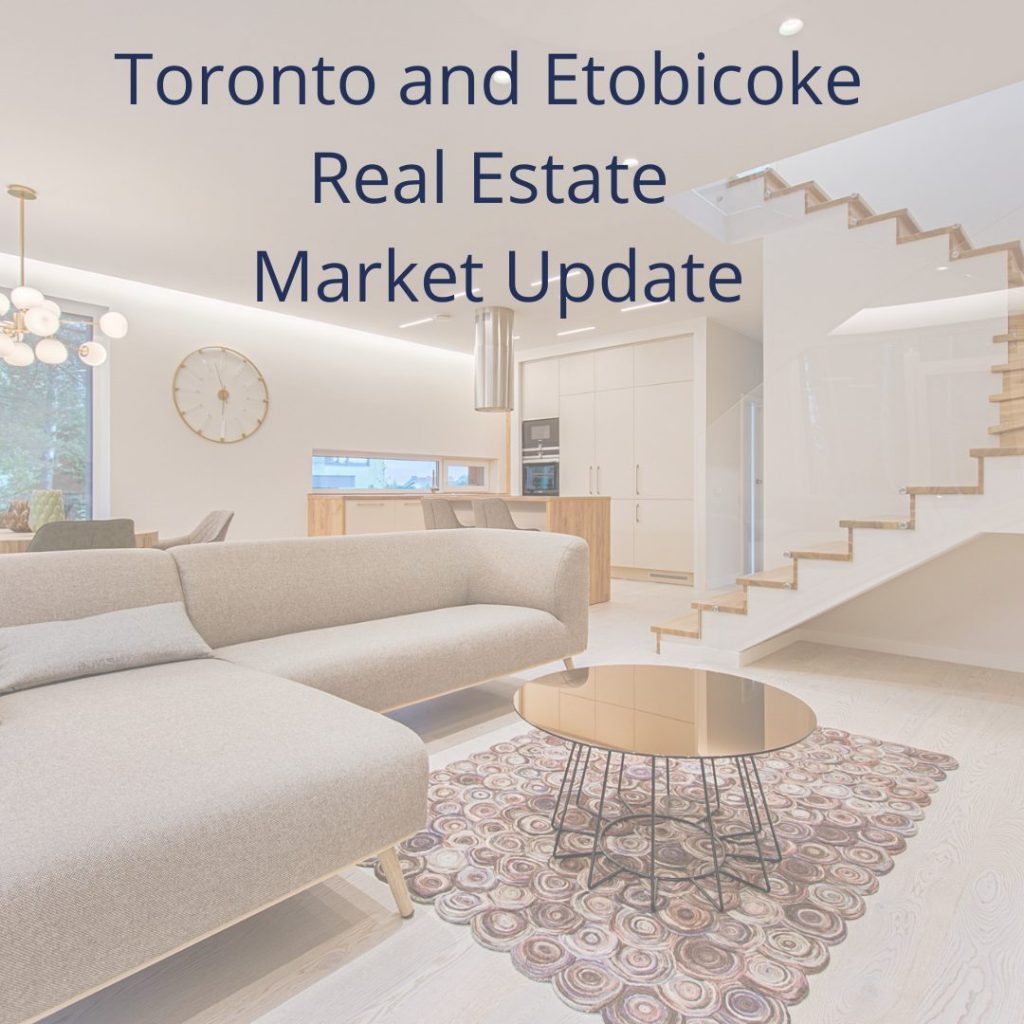 Home sales in the Greater Toronto Area (GTA) were up again year-over-year for the fourth month in a row. Our Members made 10,563 sales as reported through the Toronto Regional Real Estate Board's MLS® System in October 2020. This was up by 25.1% compared to 8,445 transactions in October 2019.
The number of new listings added to the market this October was a record 36.4% over the same month last year and the highest increase for the month for the past 20 years.
Condos accounted for almost 35% of the 17,802 new listings that came on market. A closer look at the location of these new listings reveals that of the 6,193 condos listed, 72.6% were in the 416.
In terms of the 5,263 detached home sales in October, 76.6% were in the 905. These stats reflect the influence that COVID-19 is having on the ability to work from home and the resulting demand for larger ground-oriented dwellings outside the city core.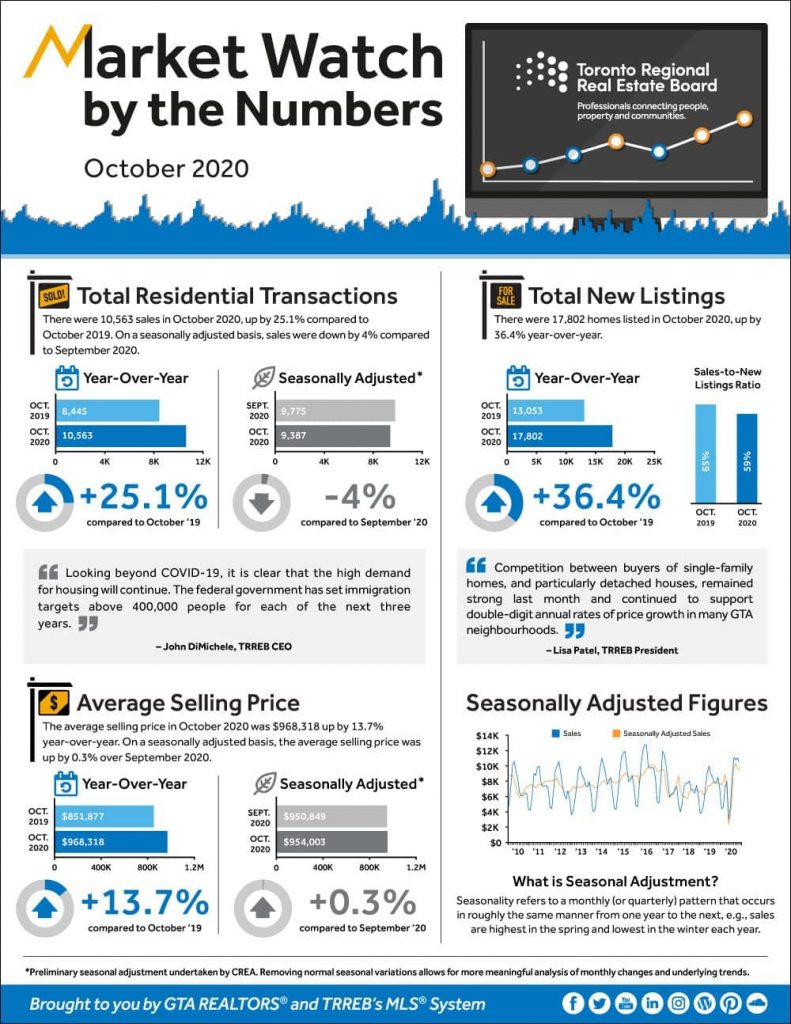 "Competition between buyers of single-family homes, and particularly detached houses, remained strong last month and continued to support double-digit annual rates of price growth in many GTA neighbourhoods. In contrast, condo buyers have benefitted from much more choice compared to last year. Pre-COVID polling had already pointed to an increase in investor selling in 2020. The pandemic only added to this trend with a stall in economic growth and a halt to tourism impacting cashflows for many investors," said Lisa Patel, TRREB's President.
The demand for properties is still strong and I suspect sales will continue to be strong until the end of the year.
While the demand is strong it really is dependent on what area of the city you are looking in. Not all areas are seeing bidding wars and list prices are being negotiated lower in some cases, which is something we haven't seen for a while.
As long as interest rates remain low, you are in a great position to get into your first or next home.
If you have been contemplating selling your home and taking advantage of these high sale prices then we need to have a chat! There has been no better time than now to get the most amount of money on the sale of your home and move onto the next chapter of your life! It's easy when you know how to prepare your home for sale, have a great marketing strategy and price it to get the most amount of buyers to see it. This is my strategy and it works really well! I'd be happy to explain it more.
Even if you are just contemplating a move it's a great idea to get some real facts. I can help you decide if now is the right time for you. There is never any cost or obligation and you might just be pleasantly surprised by some of the information you walk away with.
My job is to educate you on buying or selling real estate today. I'm always here to discuss how a move could be the best decision for you and your family. Don't hesitate to reach out.