Toronto and Etobicoke Real Estate Home Sales for June 2020
Are you wondering how the Toronto and Etobicoke Real Estate Home Sales were in June 2020?
The numbers are in and I've got some great news for you, the real estate market is bouncing back in a big way!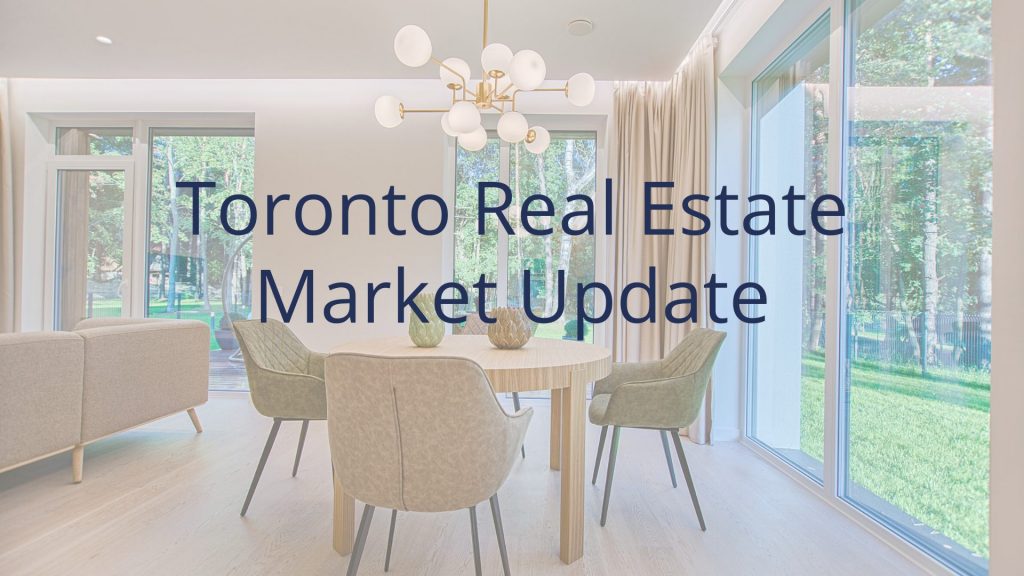 As the phased in reopening of the economy continued in June we saw even more buyers come out and make their home ownership dreams a reality. There were 8701 homes sold last month an 88.9% increase in sales and just 1.4% less than sales in June 2019. This is very encouraging news for Toronto since we were in the midst of the pandemic only a few months ago when sales had dropped dramatically.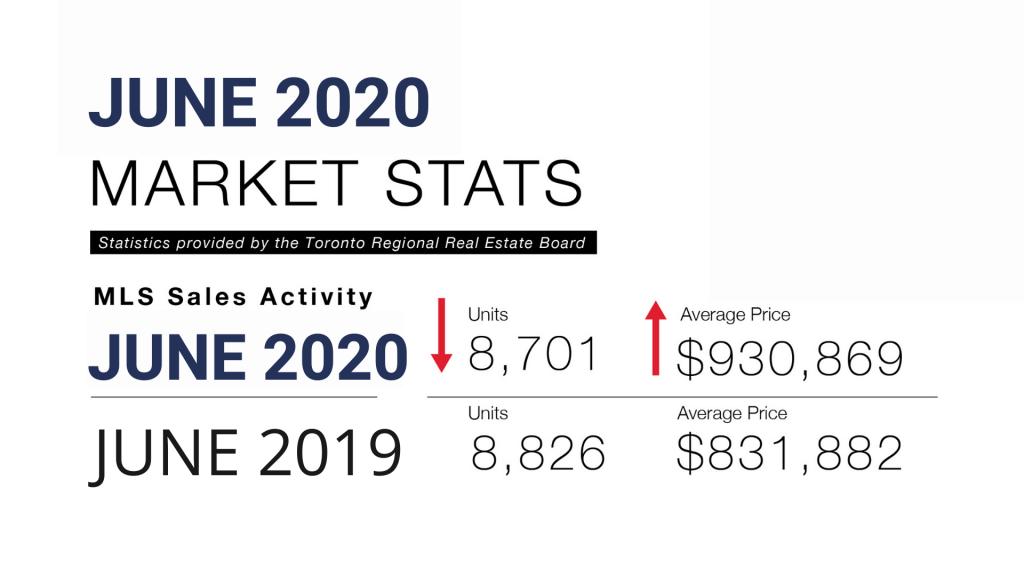 The average sales price of a home in the GTA also increased by 11.9% compared to the same month in 2019 it now sits at $930,869 vs. $831,882 in June 2019. These are very strong year over year numbers and interesting to note this average sales price is higher than the previous market peak in April 2017 which saw the average price at $920,791.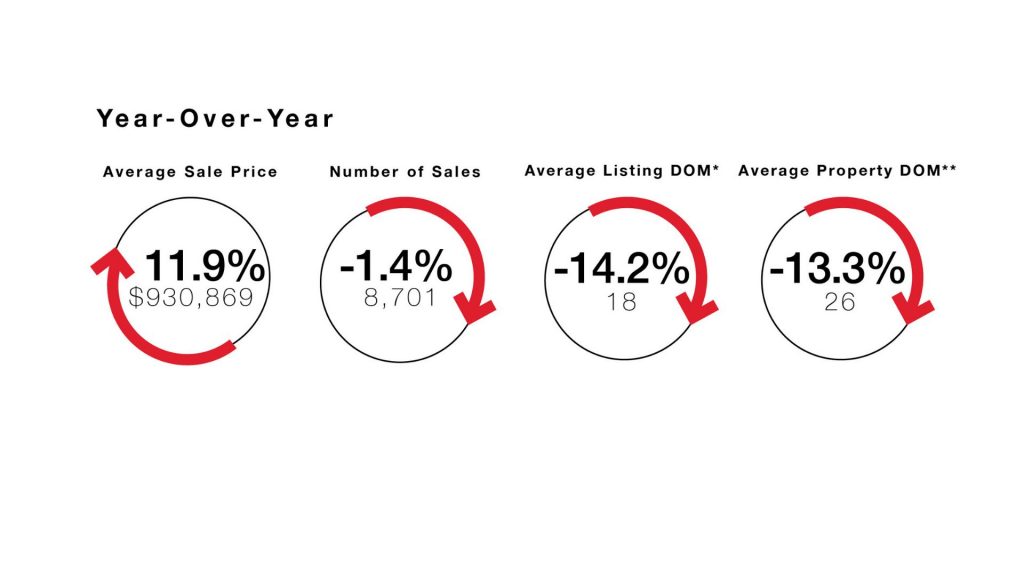 Before Covid 19 hit we were experiencing double digit price growth in the first 2 ½ months of the year as we continued to deal with a lot of pent up demand for housing. There is no question Toronto is experiencing a shortage of houses for sale. We can see this as Days on Market (DOM) the time it takes to sell a home, has decreased from 26 a year ago to 18. In very hot Toronto and Etobicoke neighbourhoods this is even less, as homes are selling the same day they are listed and others are often selling within a week. MOI is the lowest we've experienced in over 3 years.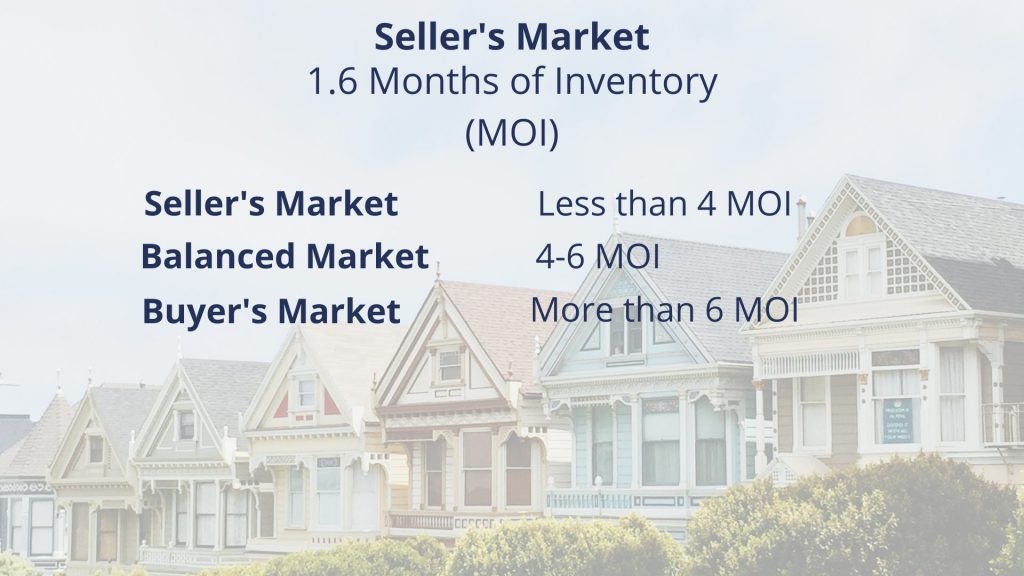 Demand for detached homes has increased tremendously and counted for over 50% of June's total sales! That tells us more buyers want to move into larger homes. Could it be during quarantine we found our homes were not suitable for a working from home environment or did we just not have enough dedicated space for our growing needs? I really believe this trend will continue in the months to come.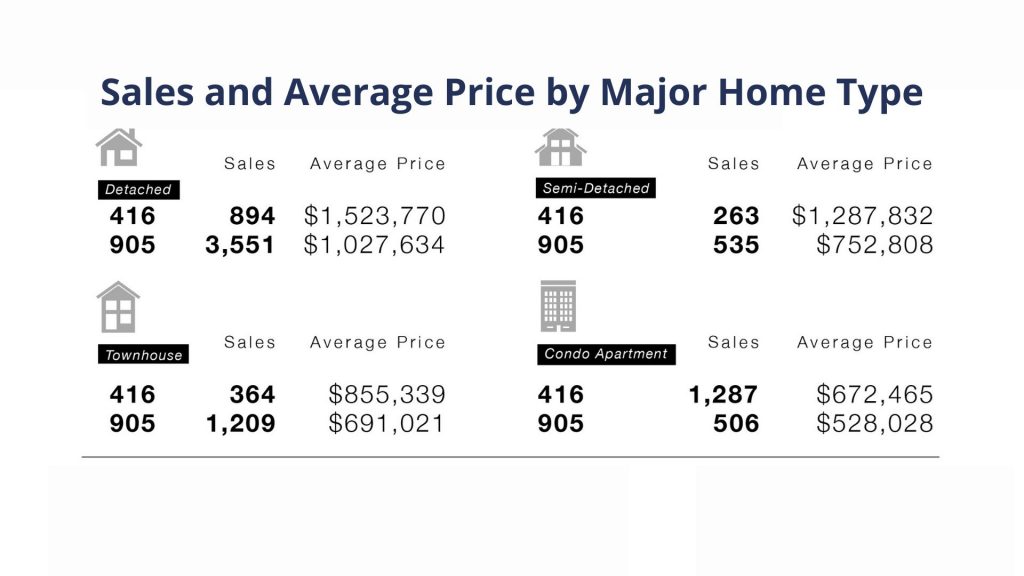 Many buyers are also moving out of Toronto into the 905 area as a matter of fact, Ontario posted Canada's highest sales and price increases in Mississauga! So, if you are looking to sell your home in Toronto or Etobicoke and move out to the 905 this may be the most opportune time to do it. You just might get the biggest return on your investment, be able to purchase your next larger home at a price you can afford with all the features you have always wanted in your next home.
With our continued low interest rates, pent up demand and low inventory. I suspect July and August are going to be very busy in the Toronto and Etobicoke real estate markets.
I hope this information has been helpful for you, if you have any questions about your situation or the real estate market in Toronto or Etobicoke please feel free to reach out to me.