Toronto and Etobicoke Real Estate Home Sales for September 2020
Are you wondering how the Toronto and Etobicoke Real Estate Home Sales were in September 2020?
The numbers are in and I've got some great news for you, the real estate market continues to break records!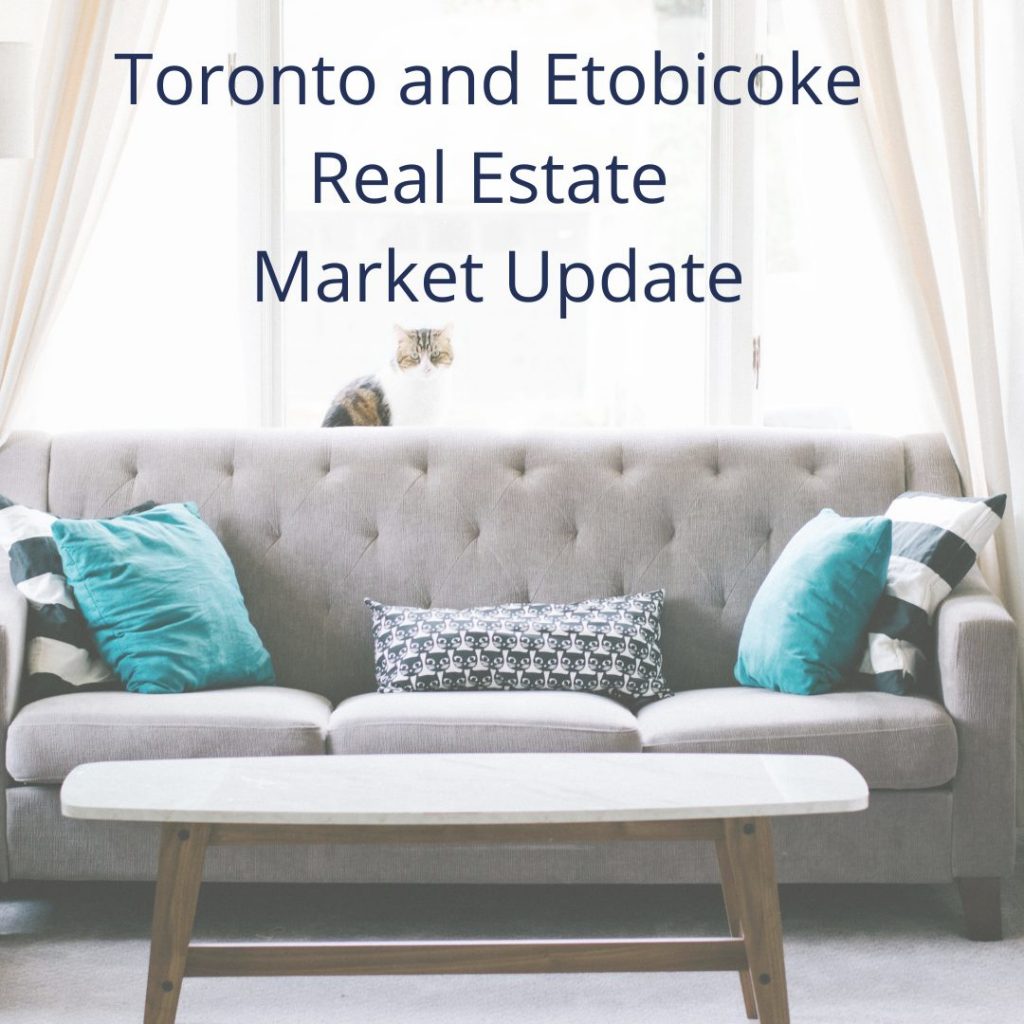 Last month sales reported through TRREB's MLS® System were 11,083 – a new record for the month of September. This result was up by 42.3% compared to September 2019.
Low interest rates, the ability to work from home for many of us, the desire for bigger space coupled with a lot of pent up demand were a potent combination for September 2020 real estate sales. The month was the fourth in a row where both home sales and prices have set new records with average prices up by 14%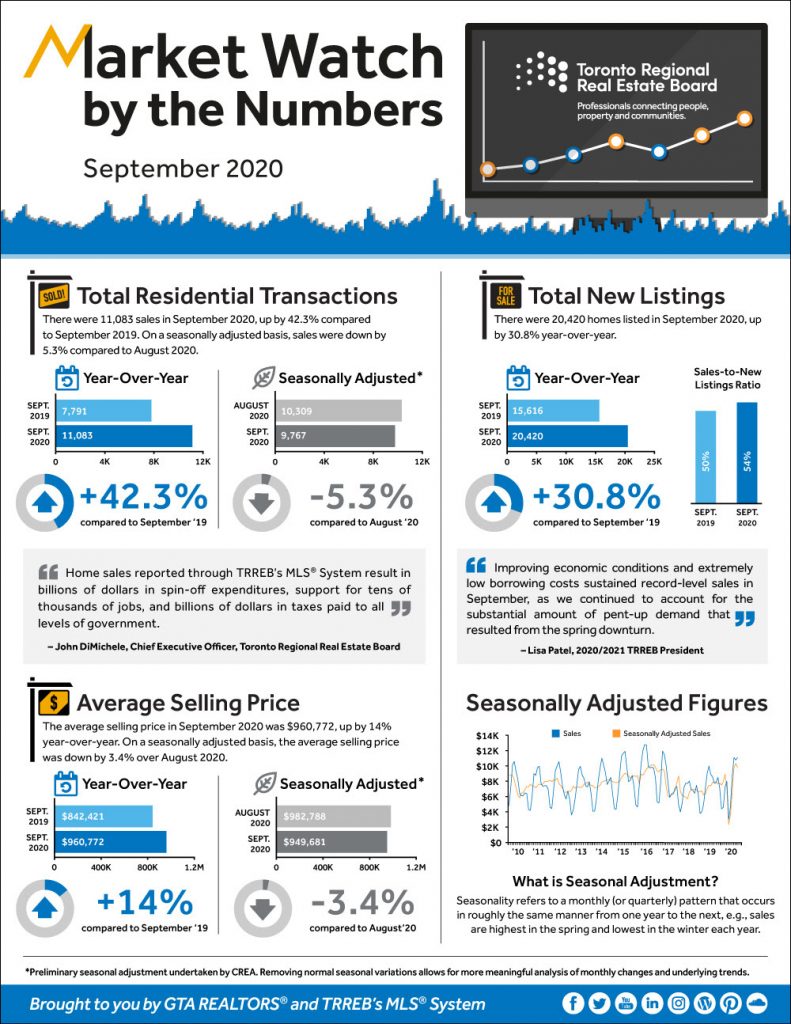 Detached homes were driving the market as year over year, the average price increase of 12.9% for a detached home was about twice that for condos at 6.6%. September 2020 total sales of detached homes grew by 54.7% over the same period last year compared to 14.6% for condos.
Increased listing inventory of all property types helped fuel September's sales activity. Compared to the past five year average, new listings entering the market were up by 28.9%. Despite this increase, the GTA is still a tight market – average Listing Days On Market were down by 27% compared to the five year average. This speed in the sales cycle kept September's number of Active Listings to a modest 6.4% increase over what September has seen for the past 5 years.
The demand for properties is still strong as we enter the last few months of the year. Further improvements in the economy, including job growth, would support strong home sales moving forward. However, we are in the midst of a second wave and will need to monitor the trajectory of COVID-19 cases, the related government policy response, and the impact on jobs and consumer confidence.
What does this mean for you if you are contemplating a move? If you are looking to purchase a home you will be competing with a lot of buyers who are also looking for properties. But interest rates are at all time lows and you can get a rate as low as 1.69%! This is really a great opportunity for anyone to get into their first or next home.
To get a great deal, you just need to know where to look and I can help you with that and a great strategy to get a property before someone else does.
If you have been contemplating selling your home and taking advantage of these high sale prices then we need to have a chat! There has been no better time than now to get the most amount of money on the sale of your home and move onto the next chapter of your life! It's easy when you know how to prepare your home for sale, have a great marketing strategy and price it to get the most amount of buyers to see it. This is my strategy and it works really well! I'd be happy to explain it more.
Even if you are just contemplating a move it's a great idea to get some real facts. I can help you decide if now is the right time or not. Please speak to me about your particular situation and what you are thinking. There is never any cost or obligation and you might just be pleasantly surprised by some of my answers to your questions.
My job is to provide you with the information you need to know to be educated on buying or selling real estate today. I'm always here to discuss how a move could be the best decision for you and your family. Don't hesitate to reach out.
I hope this information has been helpful for you, if you have any questions about the real estate market in Toronto or Etobicoke you can email me here or call me direct at 647-225-8255.