What Does it Cost to Buy a Home In Etobicoke?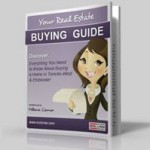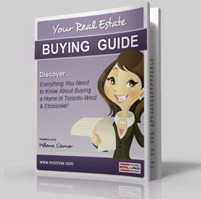 If you are thinking about buying a home in Etobicoke, it is good to know what some of the upfront costs will be. Typically, there is a one-time cost as well as monthly expenses to consider. The down payment usually represents between 5 to 25% of the purchase price of the property and will be your largest one-time expense.
Besides your monthly mortgage payment, at closing there may be additional expenses. We took a look at some of the common ones here. However, there may be a few more you may want to keep in mind before you embark on your Etobicoke home search.
ADJUSTMENTS FOR FUEL, TAXES ETC. – The balance due on closing will be the difference between the sale price of your home, the deposit given and adjustments. Your lawyer will prepare a Statement of Adjustments showing some or all of the following items.
TAXES– If the seller has paid the taxes in full for the year, you will be responsible for the taxes from the date of closing. An adjustment for this amount will be made.
UTILITIES– The seller is responsible for all metered utilities and gas up to date of closing.
HOME INSURANCE– Depending on the insurance company, rates can be anywhere from $400.00+. It is a good idea to call a few companies ahead of time for quotes. Your bank or lending institution may also insist upon evidence of insurance to protect your investment before releasing any funds. Professional advice from an insurance broker or agent is recommended.
MORTGAGE LIFE INSURANCE– Coverage provided to pay off your outstanding mortgage in the event of an untimely death. It is relatively inexpensive and will protect your family or beneficiaries. This premium is added to your mortgage amount and remains the same until the mortgage is paid off in its entirety.
JOB LOSS MORTGAGE INSURANCE– Many insurance companies offer this type of insurance as it covers the mortgage payments if you unexpectedly lose your job.
MOVING EXPENSES– Moving companies charge different rates depending on the size of vehicle used, the number of movers and even the time of the month you are moving. Rates can be anywhere from $80+ an hour.
MORTGAGE TAX– You will insure your mortgage through one of the 3 mortgage insurers in Canada, CMHC, Genworth or Canada Guarantee (formally AIG) if your down payment is less than 20% of the purchase price of the home. The insurance premium is subject to HST due on closing. The actual premium can be added to your mortgage but the HST cannot. (Please see the information regarding 5% down and CMHC programs for further information or speak to your mortgage broker for further clarification).
CONNECTION CHARGES– Charges on the day of the move or shortly thereafter for utilities such as water, gas and electricity that will be set up at your new home.
OTHER EXPENSES– Last minute details and various items may come up along the way. Make sure you put aside some money for these expenses. Such items could include carpeting, redecorating, furnishings, appliance repairs, landscaping, household tools and other items.
A good rule of thumb is to allocate 3 to 5% of the purchase price for closing costs. As your real estate representative, I can inform you of potential costs that you may incur throughout the home buying or selling process.
To find out if these expenses will affect you during your Etobicoke home search, please contact me at 416-762-8255 or [email protected] or to learn more about the home buying process download a copy of my Free E-Book for Buyers here.