You need to know the real estate market conditions when looking to buy or sell a home in Eatonville Etobicoke.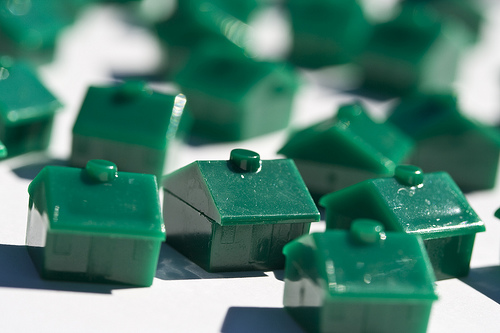 Did you know, the current real estate market dictates your position as a buyer or seller?
While you are looking for your ideal home in Eatonville Etobicoke or thinking about selling your home, it helps to know which type of market the real estate market in Eatonville is currently experiencing.
Basically there are 3 types of market conditions you need to to know about:
Buyer's Market
In a buyer's market there are usually a lot of buyers looking for homes due to many economic factors such as low interest rates and attractive financing options. In a common scenario, there are a fair amount of homes available on the current market thus creating a fair level of negotiating power for many buyers. When it is a buyer's market there often is no sense of urgency on a buyer's part to buy the first home they see. They feel they have lots to choose from since there are many homes for sale and can dictate what terms they want during negotiations with a Seller.
Seller's Market
In a seller's market, typically the inventory of homes currently for sale is low and creates a very tight market and demand from buyers. In this type of market, sellers are in a very good position to ask for and receive their asking price and/or even higher if their home attracts mutlitple offers from multiple buyers! This is a great position to be in if you are a Seller because you don't have much competition from other sellers. There may not be too many houses for sale in your particular neighbourhood so, buyers will only see the select few that are currently for sale or that just come out onto the real estate market as a "new listing". Buyers will make their offers very attractive to sellers with the least amount of conditions and terms favorable to the seller so they'll have a better chance of getting the house they want.
Balanced Market
A balanced market is the equilibrium between a buyer's and a seller's market. A home that is listed in the current real estate market will receive a good number of showings and sell in a reasonable amount of time given the property has been priced according to market value. There is no sense of urgency for a buyer to purchase the home right away and can take some time to look at other properties to compare. If you are a seller, you know you may need to just wait it out until the right number of buyers have seen your home and the right one brings you the best offer.
When I first started selling real estate in 1996, we were in a balanced market. It typically took propeties 21-30 days to sell. If the property was still on the market after 30 days I knew it was probably overpriced. That rule does still exist today, if a property has been on the open real estate market for more than 30 days and it hasn't sold, I know there is probably a little more room for negotiation on price with the sellers.
As you can see, it's important to know the current real estate market and what options are available to you when you are looking to buy or sell a home in Eatonville. This current knowledge can make all the difference to your bottom line and real estate strategy!
Interested in learning more about the current real estate market in the Eatonville neighbourhood? I'm happy to provide you with a complimentary strategy session. We'll go over the current real estate market in the neighbourhood and I'll provide you with some expert advice and tips for your own personal strategy for buying or selling. Please contact me to schedule our time to talk.