Amidst the Covid 19 Pandemic – Should you defer your mortgage?
What a drastic change from one month ago! Most of us are working from home and under some sort of quarantine. On top of daily updates about Covid 19 and our economic challenges, you are undoubtedly hearing about the effect on the current real estate market. Amidst the Covid-19 Pandemic you may be wondering if you should defer your mortgage?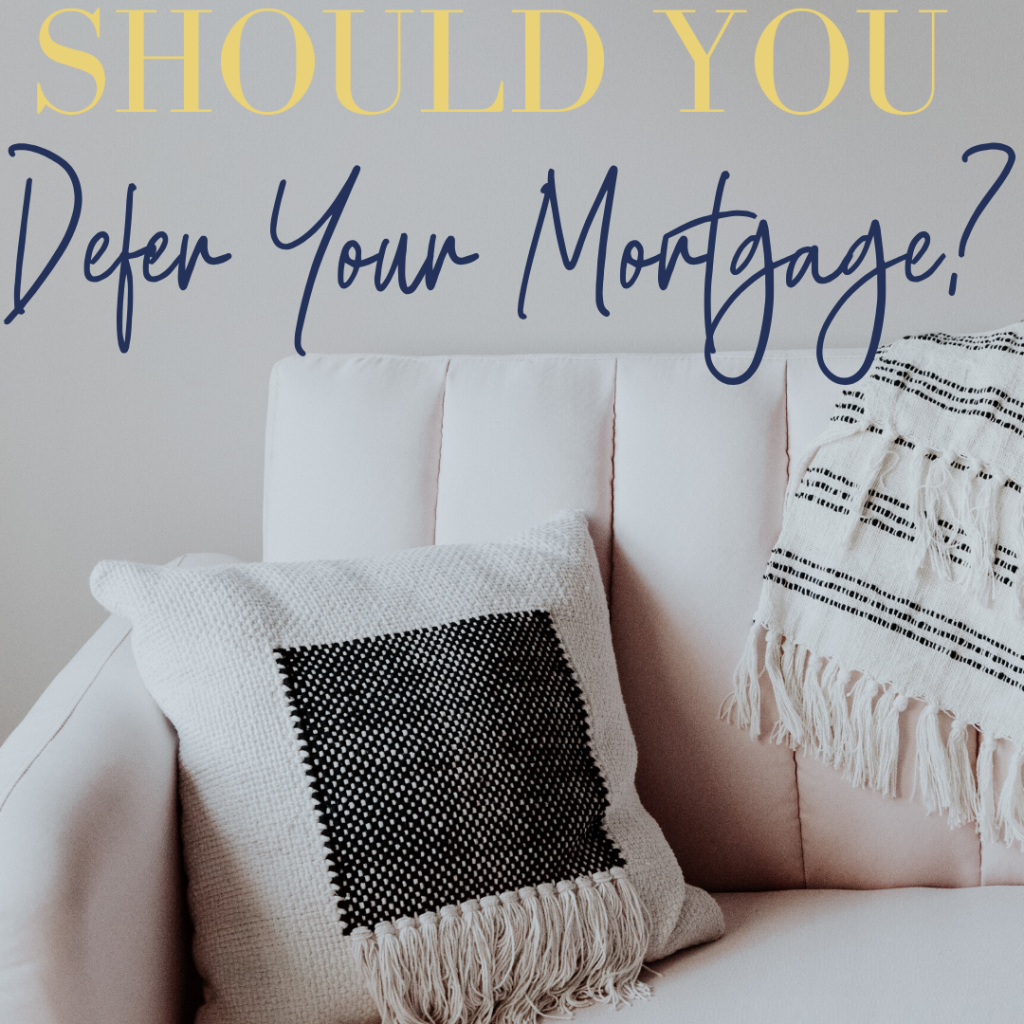 Let's take a look at what happened this past March.
Covid 19 clearly impacted the housing market however, the late March numbers do suggest there was activity in the marketplace. There were a lot of people who sold homes before the outbreak started and may still NEED to find a home today. The real estate industry is deemed an essential service BUT, it is not business as usual. If you do not HAVE to buy or sell a home, you should not be on the market. Please do your part and help us all flatten the curve.
The Government of Ontario is prohibiting in-person open houses during the Covid 19 Pandemic and the Toronto Regional Real Estate Board TRREB provided its Members with guidelines for social distancing. I have moved a lot of my business online so I can conduct it virtually. I am constantly monitoring the situation on a daily basis and I'm available anytime if you would like to discuss any of your concerns. We could have a phone call or even a zoom meeting if you would like to speak virtually. It really is the way business will be conducted moving foward.
A lot has happened to your everyday routine, you may be working from home, have reduced hours or maybe you've been laid off and unsure how you are going to pay your bills and/or mortgage. Should you defer your mortgage payments? If this is something you are contemplating, I am providing you with a handout from one of my trusted mortgage advisors with all the Government and Bank initiatives and corresponding info click here. In the case of COVID-19, this deferral period can be up to six months. But, please do keep in mind though, this is not free money and your interest will still accrue on your mortgage payments. You may even see double payments when they become due! Think about this very carefully, if you can make your mortgage payments I strongly advise you to do so.
RBC Bank has put out a great ' Skip a Payment ' tool to help you understand how deferring your payment will work. The calculator will show you the amount owing AFTER any deferred payments to give you an idea of how much it will cost you. If you are really struggling to pay your bills then, deferring might be the way to go as it will free up your money.
COVID-19 has also clearly changed the outlook for this year. I will keep you up to date with current market activity and anticipated forecasts about your most precious investments.
Please get in touch with me with any questions you may have and check back often for updates. I'm here to help you as best I can. I truly hope you are healthy, safe and isolating at home.