Bridge financing can ease closing day stress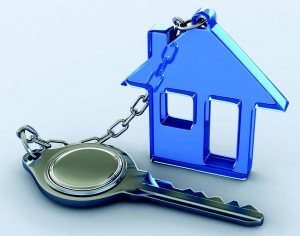 Bridge financing could have saved the day last month when a series of disasters on closing day caused three related real estate deals to fall apart.
When a bank pulled the financing from one buyer at the last minute, it caused all the deals to fall apart because each one was contingent on the previous seller getting the money to close their own sale. This is what real estate lawyers refer to as a train wreck.
If bridge financing had been used, it is likely that this could have all been avoided. In a typical bridge situation, the buyer closes their purchase a few days before their sale. They go to their bank and ask for a loan, to pay for the entire purchase, with the understanding they will repay the loan as soon as their sale closes. The interest is usually prime plus 3 or 4 per cent per day. By closing a few days early, the interest cost is typically $100 to $200.
One of the benefits of closing a few days early is that you can slowly move into your new home. I have heard plenty of stories where buyers are moving out and moving in on the same day and while they are packed up at 1 p.m., they cannot get into the new home until after 6 p.m., resulting in additional moving costs, since you typically pay by the hour.
In my client's situation, we were fortunate to be able to extend their purchase agreement because our seller did not need the money on closing to buy another property. Still, the sellers could have cancelled the contract and sued for the deposit and any losses that they may have incurred in any resale of the home. In order to extend the closing, my clients had to pay interest on the money owed to the seller during the period of the extension. They also had to pay extra moving and storage costs because their furniture had already been picked up from their home when they found out that the deals could not close.
You might wonder how a lender can cancel a loan at the last minute. You would be surprised how often this happens. When a buyer is pre-approved for financing, or even given a commitment from a lender on a specific purchase, it is still conditional on the buyer satisfying all of the lender's conditions before the closing. This could include providing proof of income, employment letters, as well as proof that they have the entire down payment from their own resources, and are not receiving it from third parties. If there is any suspicion on the part of the lender that their conditions have not been properly satisfied, they have the right to cancel the loan, even at the last minute.
If you are considering selling and buying on the same day, first ask your seller whether they need the money to buy another property. Ask the same question of the person buying your home. If the answer to either question is yes, consider closing your purchase a few days earlier and obtaining bridge financing so that you do not become involved in your own train wreck.
Buying and selling on the same day is normally a stressful experience even if it all works out, but by taking extra precaution, you can avoid unwelcome surprises later, provided that everyone is properly prepared in advance.
Mark Weisleder is a Toronto real estate lawyer. Contact him at [email protected]