Can a buyer refuse to close a home sale?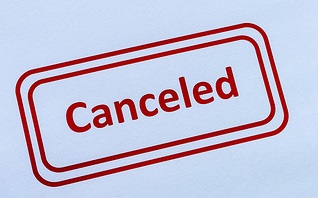 Read on to find out about this woman's $46,000 home buying mistake.
Be sure to make sure that any requests to ensure things like a home's oil tank is in good working order are in writing before you buy or sell a house.
As part of a home sale, many buyers ask for repairs to be done before the deal closes. But if the details are not set out clearly, there can be serious consequences.
Here's why. In August, 2003 Janet Morrow agreed to buy a house in Kawartha Lakes for $174,000, with a closing date of October 31. The contract was later amended, with the seller agreeing to ensure the oil tank was working properly, certain pipes were properly installed and repairs were made to the roof, garage and drainage system. They were to be done by Oct. 1.
Morrow visited the house with her inspector on October 14 and the inspector concluded that some of the repairs weren't done. Morrow said if the outstanding items weren't fixed, she would not close the deal.
The seller offered her $1,000 off the purchase price to close, which she refused and the deal fell apart. The seller ended up selling to someone else for $128,000, some $46,000 less than Morrow's offer. He sued her for that amount.
Two years later, in October 2005, Judge Brown of the Ontario Superior Court of Justice decided that Morrow had no right to refuse to close, because the seller had made most of the repairs she had requested and offered cash for those outstanding. She was ordered to pay the $46,000.
Morrow had claimed it would be expensive to complete the work, but offered no proof of those costs. The seller argued the house was for the most part what she agreed to buy. The Judge agreed with the seller.
Here are some things you can conclude from this case: When a deal is conditional on the buyer being satisfied with something like a home inspection, if the buyer is not satisfied, they can usually get out of the deal. But if a seller undertakes to do something like minor repairs and they are not done, the buyer is entitled to reasonable compensation to complete the work, but cannot refuse to close.
Frequently, buyers find problems during a home inspection and negotiate with the seller to have the defects fixed before closing. I get nervous when I see these clauses because it can come down to who decides whether something was completed in a professional manner or not? Or who is going to decide how much it will cost to fix the problem if it is not completed?
My advice is to try and figure out what it should cost to fix using estimates from contractors and then reduce the price by that amount. Let the buyer deal with it after closing. If you are going to insist on the seller fixing it, then also make it clear in advance that if the buyer is not satisfied with the work, then a preset amount will be held back on closing, until the problem is solved.
Buyers should never assume they have a right to refuse to close any deal just because there are some damages to the property or repairs that were not done properly. Both buyers and sellers should get professional and legal advice, preferably before signing any contract or amendment, dealing with any repair obligations or issues.
Content provided by: Mark Weisleder – a Toronto real estate lawyer. Contact him at [email protected]