Is buying a house in Etobicoke the right thing to do for me?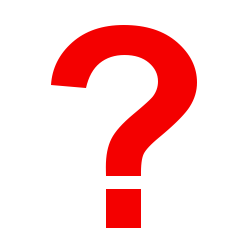 Question: I have been driving around Etobicoke and the houses there are incredible! There seem to be many styles and neighbourhoods I am interested in, but, can you help me figure out if buying a house in Etobicoke is the right thing to do for my particular situation?
Answer: If you have been thinking about home ownership and have your eyes on buying a house in Etobicoke, congratulations! Buying a house in Etobicoke can fulfill a dream of homeownership you may have had for years and the freedom and security that comes with an appreciating asset is like nothing else! I can help you in your quest for the right house and determine if the Etobicoke real estate market is right for you by helping you assess your particular circumstances in the following areas:
Have you assessed your financial situation? I can help you determine if you are in a position to comfortably afford a home and give you some pointers on how to effectively manage your money.
How much do you have for a downpayment? You can put as little as 5% down on a house up to 35% or more of the purchase price. I can help you determine what costs you would incur (if any) depending on the amount of downpayment you choose.
Have you factored in closing costs? I can tell you exactly how much extra money you will need at the end of your transaction so you can close with ease and move into your new home with no surprises.
Have you factored in land transfer tax? Once we know the purchase price you are looking at for your new home we can determine how much money you will need for land transfer tax payable at the end of the transaction.
Do you know what the prices are for various neighbourhoods in Etobicoke? In case you haven't really looked into the prices of the Etobicoke real estate market, I am happy to educate you on the different styles, prices and neighbourhoods so we can find the right house that matches your particular tastes and needs.
Buying a home in Etobicoke takes a little prep work and one of the best ways I have found to help my buyers on their home buying journey is to educate them on the process from A-Z. Sitting down one-on-one with me at my office accomplishes an analysis of your wants and needs and determines if buying a home is the right thing to do for you. As an added treat! I even provide you with your own Free copy of a 144 page book on "How to Buy Your Home – A step by step guide for home buyers".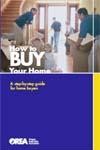 Most of my buyers walk away from our little meeting with a lot of information and a whole lot of confidence that buying a home is right for them.
If you would like to learn more about how I can help assess your situation about home buying, please get in touch with me via e-mail at [email protected] or call my office at 416-762-8255 and I promise to get you started on your own personal journey into home ownership!