Canada's Housing Market at a Tipping Point?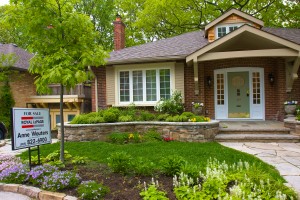 The Royal LePage House Price Survey and Market Survey Forecast released in July showed the average price of a home in Canada increased year-over-year between 3.3 and 5.5 per cent in the second quarter of 2012. By the end of 2012, Royal LePage expects national average prices to be 3.2 per cent higher compared to the same period of 2011, in line with the company's original year-beginning forecast of 2.8 per cent.
In the second quarter, standard two-storey homes rose 4.7 per cent year-over-year to $408,423, while detached bungalows increased 5.5 per cent to $376,311. Average prices for standard condominiums increased 3.3 per cent to $245,825. During this period, signs from across the country clearly indicated that the national housing market was at a turning point, with some major regions continuing to grow unabated while others peaked and began to pull back for the first time in three years.
"We have had three years of solid house price appreciation in almost all regions of the country," said Phil Soper, president and CEO of Royal LePage Real Estate Services. "Confidence in Canada's real estate market is sound, but home prices cannot grow faster than salaries and the underlying economy indefinitely. Some regions have reached or perhaps even exceeded the current upper level of price resistance as buyers have embraced an era of historically low mortgage rates."
The first-time buyer segment of the population, which represents up to half of all transactions and where activity strongly correlates to low interest rates, is expected to be slowed by recent regulatory changes that will reduce access to insured mortgages.
"The cycle of eroding affordability followed by softening home prices has begun in some regions and will be felt in many parts of the country by year-end. The paradox of the real estate industry is that while these natural cycles will leave some Canadian home owners feeling nervous about the value of their homes, they bring hope and relief to others who have struggled to find an affordable entry point at which to acquire their first home or to move up to their dream neighbourhood," added Soper.
More information about the Royal LePage Survey of Canadian House Prices can be found at www.royallepage.ca.
If you are wondering what your home is worth in today's market, please contact me and let me put my expertise to work for you!