Don't Be a Victim of Home Improvement Scams
Protect Yourself and Your Neighbourhood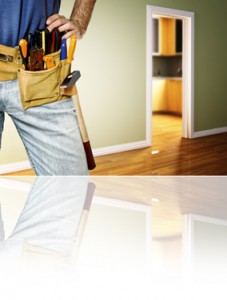 There are lots of reputable home improvement businesses that rely upon "person-to-person" marketing to get new customers. Unfortunately, there are also some undesirable contractors whose plan is to relieve you of your possessions and/or money while performing substandard, overpriced services that are void of any guarantee. Below is a short list of uninvited proposals you may encounter. Always remember that if you didn't ask the sales representative or contractor to come to your home, you should exercise caution when providing personal information or access to your home.
Painters, window cleaners, carpet cleaners, etc.
Lawn and yard care services
Roofing and other repair services
Anyone with a "free" offer or an "in the neighbourhood" special
Caution is the best approach when dealing with strangers. Some scam artists want to know details about your home security, so accomplices can break in later.
Do not let an unknown person into your home without an appointment previously arranged through an office or service department.
Ask for references or check the company through your local Better Business Bureau.
Always ask for identification, including an employee number and a supervisor's phone number.