Canadian House Price Survey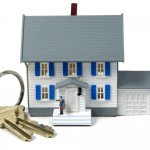 Unprecedented 'Mortgage Sale' and Consumer Confidence Fuel Real Estate Prices in First Quarter 2012
The Royal LePage House Price Survey released in April showed the average price of a home in Canada increased between 2.2 and 5.0 per cent in the first quarter of 2012, compared to the previous year.
Market activity in the first quarter of 2012 was unusually high resulting in tight inventories and strong price appreciation in most major cities. Buyers were attracted into the market by historically low mortgage rates and sellers brought listing inventory to market earlier than normal, encouraged by unseasonably warm weather.
In the first quarter, standard two-storey homes rose 5.0 per cent year-over-year to $398,282, while detached bungalows increased 4.4 per cent to $356,306. Average prices for standard condominiums increased 2.2 per cent to $243,153.
"Our housing market is being pulled in opposite directions by opposing economic forces," said Phil Soper, president and chief executive of Royal LePage Real Estate Services. "On one hand, there is the rapidly strengthening U.S. economy, increasing Canadian consumer confidence and what can only be called a national mortgage sale encouraging activity and bidding up home prices. On the other, we have signs of overshooting values and strained affordability in our largest cities. We are likely to see much more modest price appreciation as the year unfolds."
Price appreciation and strong unit sales reflect Canadians taking advantage of borrowing rates that for the first time fell below 3.0 per cent for a five year fixed mortgage and a banking environment that the Royal Bank of Canada has referred to as "hyper-competitive."
Across the country, consumers sought to buy into what they believe is a good investment market. The Conference Board of Canada's consumer confidence index continued to rise in March, gaining 4.3 points to stand at 79.5, its third consecutive month of gains, and attitudes towards major purchases, such as real estate, were particularly strong.
Soper concluded, "Generally when the market witnesses a surge in unit sales activity in the first half of the year, it borrows from the second half as potential buyers jump in early to take advantage of a favourable environment."
More information about the Royal LePage Survey of Canadian House Prices can be found at www.royallepage.ca.
If you are wondering what your home is worth in today's market, please call 416-762-8255 or e-mail me and let me put my expertise to work for you!