Why it's worth another look!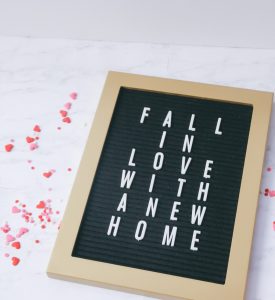 There are plenty of legitimate reasons to turn down a property, including poor location, unsuitable layout or too few square feet. Below, however, are a few reasons you might be tempted to overlook a home, but shouldn't.
LISTING PRICE. Too high? Don't let that dissuade you; the seller likely isn't getting any offers, and may be receptive to a lower one. Too low? Don't assume the hom's flawed – the owner may just be under pressure to sell quickly or their home may have lingered on market due to poor marketing, and its price has fallen as a result.
COSMETIC FLAWS. Wallpaper that could induce dizziness, a paint job that's seen better days, carpeting in a color you didn't know existed – such issues are resolved with relatively little effort and cost. Don't let them blind you to a home that actually meets your needs (i.e, good location, good layout, within your budget).
LISTING PHOTOS. Poor photos are off-putting; no photos might make you wonder what's so wrong with the property that it's not shown. But keep in mind that bad or no photos might just be due to a seller with a poor eye for photography or poor representation. When your agent recommends a listing to you, there's a reason – see for yourself.
IT'S FOR SALE BY OWNER. It's true that FSBOs can be a headache: the seller may lack the financial and legal expertise needed to smoothly handle the sale, for example. But if you are working with a professional real estate salesperson, you might just net yourself a great deal. Your sales representative is there to help you decide whether a FSBO property is worth pursuing.
Let the services of a professional real estate representative help you maneuver through today's often confusing real estate market. Please call me at (416) 762-8255 for some no-obligation information today!
"Reprinted from Realty Neighborhood Newsletter, with permission from Market Connections Inc® 1-800-387-6058"