Eatonville Etobicoke Real Estate Update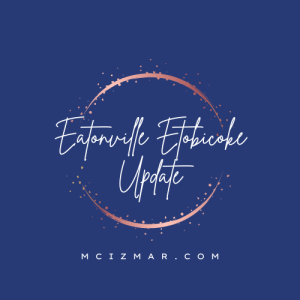 How are you enjoying your summer?
Summer is a great time to make the most of getting together and enjoying some of the more rewarding things we've been working towards all year, like family time, entertaining and relaxing amidst the full glory of nature!
It's also nice to get around to different neighbourhoods and see the pride of home ownership that seems to show so well at this time of year. The next thing you know, people are chatting about their favorite places to live, work and socialize. If you're among them, please remember I'm always available to help you, your family and friends, whenever you're ready to look ahead to the best possible move for your future.
In terms of sales activity in Eatonville we are still experiencing low inventory levels. In the month of July only 19 houses sold in the neighbourhood which helped push our average price up to $1,262,792. This is good news for you if you are contemplating selling. Less competition means more money in your pocket. If you would like to know what your home is worth in today's market, I invite you to schedule an appointment for me to come by and review your home and provide you with some sound guidance. I will also review which fix-ups and repairs to do that will give you the best return on your investment. It might seem daunting to think of selling your home because there are so many things to do but with my Signature Selling System and team of experts, we can get it all done for you with the least amount of stress, with the best results! It's so easy when you have a plan and know the exact steps to take.
Thanks so much for checking out this month's newsletter. I hope you enjoy your summer and whether you are thinking of buying or selling your home, or are just curious about real estate values in this or any neigbhourhood make sure to speak with an expert who knows the values, is knowledgeable and very experienced selling homes in the area. I invite you to call me or email me anytime for the most up-to-date market information.