Etobicoke Real Estate Update!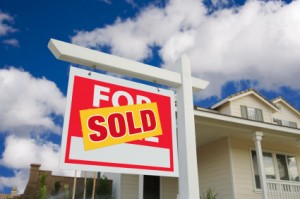 Happy Leap Year!
That's right 2012 is a Leap Year! February 29th doesn't come around that often – but this year it will make an appearance. Every four years, we get an extra day, so in 2012 we will be rounding out the year with 366 days. The extra day, February 29 is the leap day of the leap year.
This year is particularly special. If you look at a 2012 calendar, you will see that February has five Wednesdays. The most recent year in which February comprised of five Wednesdays was in 1984 – it won't be until 2040 that we'll see five Wednesday's again!
Speaking of calendars, did you get your 2012 Calendar? If not, I do have a few extra ones available, just send me an e-mail or give me a call and I can get one out to you right away.
We are in February already! Time seems like it is really flying. We have seen brisk sales in Etobicoke so far this year. It is definitely a seller's market when there is a low inventory of houses for sale and they are selling in an average of 14 days or less!
If you have been sitting on the fence or thinking about selling, now is really a good time to get ahead of your competition. I find every year more people are thinking about getting their houses for sale and preparing them for a spring market. In my opinion, the best time to sell is when you do the opposite of everyone else. Think about it, if there are no other houses for sale but yours and it is a seller's market where will the buyer's focus their attention on? The advantages of putting your house on the market are many if you use this strategy and I would be happy to provide you with a more detailed report outlining the reasons why.
In the meantime, don't stop those newsletter subscriptions! If you would like to be kept up to date with the Toronto West and Etobicoke Real Estate Market, would like free tips on how to prepare your home for sale or add value to it, you need to subscribe to my monthly newsletter and get on the list! Just visit www.mcizmar.com
Judy did the same thing last month and is our winner of the Staged to Sell contest. Judy receives a copy of "Staged to Sell (or keep)" Easy Ways to Improve the Value of Your Home by Jean Nayer. Congratulations Judy!
Do you have any questions about the real estate market in Toronto West or Etobicoke? Please let me know how I can help you today by posting your question or comment below.