Thank You For Helping Us Find Our New Etobicoke Home!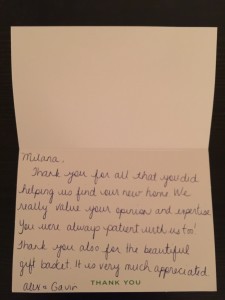 Recently I received this lovely note in the mail!
Always happy to have helped another family find their forever home!
Congratulations to Gavin and Alex who recently purchased a phenomenal property in Etobicoke and also just celebrated the birth of their new baby boy Ryan!