Real Estate Buying Tips for Toronto West & Etobicoke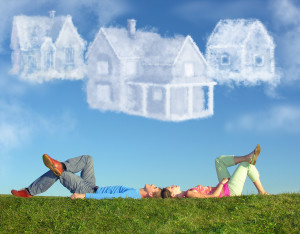 <!– HTML Credit Code for Can Stock Photo–>
<a href="http://www.canstockphoto.com">(c) Can Stock Photo</a>
If you are reading this, it must be because you are thinking about buying or have already decided to buy a home. Buying a home is a big deal!
Even if you have just begun considering to buy, it means you are that much closer to beginning building your future on the foundation of a place to call your home. Few things are more gratifying and rewarding so…Congratulations!
Finding your dream home should be an enjoyable experience. Yet, in today's busy real estate market there are so many elements to consider when purchasing a home or selling one. With today's market in mind I would like to give you a few tips as a quick reference for your home buying experience:

The Internet has made searching for a home a very easy and fruitful experience and my web site can get you started in the right direction. But don't forget, nothing is ever as it appears on-line, so plan on doing some real-world investigation too.
Download a copy of my Buyer's Guide. It is filled with everything you need to know about buying a home in Toronto West or Etobicoke.
For most people looking for a home, the best place to start is contacting a professional Realtor®. They can take your dreams, desires and needs and focus selection to the properties that fit, saving you countless hours in the process. A Realtor® has access to the latest up-to-the minute listings so you don't miss out on a once-in-a lifetime opportunity.
If you would like to dive a little deeper and are ready for your next steps, please get in touch with me to sign up for your Free 30 Minute Strategy Session. I will provide you with a clear concise plan and the advantage of knowing what to expect during your home buying process. If at the end of our time together you feel we are a good fit and I can help you achieve your dreams of home ownership I would be delighted to show you the way!