How to Make Your Etobicoke Home Even More Welcoming this Winter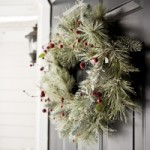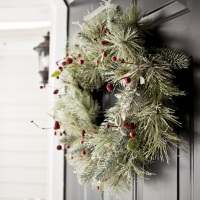 Winter is all about welcoming. Welcoming cold weather, welcoming long nights, and welcoming people into your Etobicoke home for the wonderful holiday season. That's why winter is the perfect time to make your home even more inviting, and it starts at the front door. Here's some tips for adding a little cold-weather curb appeal to your home:
Light the Way
Greet your guests and amaze onlookers with stunning lights.Liven up the night with holiday lights in classy colours such as white and blue and wrap them around trees, bushes, or pillars. Icicle lights provide bright, beautiful illumination around windows, doors, and the rooftop. And to evoke a cozy, dreamlike feel, use red or green uplighting on the façade of your home or in front of trees.
Say Welcome with a Wreath
Wreaths are a great way to welcome visitors while adding décor to your door. A traditional evergreen wreath left bare with a red bow is simple but elegant, and can be complemented with cuttings and holly berries around window boxes. For a shimmery stunner, hang a wreath made of glass tree ornaments in different colours and sizes. An assortment of artificial fruit with a frost-tinge will also help show off your festive spirit.
Go Green
Nothing quite contrasts the snow and cold of winter like lively plants and vibrant flowers. Use metal buckets or barrels as flowerpots, and fill them with dried rosehips or willow branches for instant foliage. Go for ravishing red with poinsettias or by mixing rosy pomegranates with winterberry and dogwood branches. Bring out the green with winding ivy, or opt for a pot filled with evergreens, berries and pinecones coated with silver frosting.
Charm with Accessories
Simple winter accessories can help your home say "hello." Hang snowshoes or skates on your front door for that chic chalet look. Old skiis and ski poles look great in plant pots when mixed with branches, foliage, or even lights. To really showcase your holiday spirit, bring your tree and wrapped empty boxes outside, complete with lights and stockings.
With the right décor, you'll be wowing your guests and Etobicoke neighbours this winter. And when it's time to pack everything away and get ready for spring, make it a family affair and serve hot chocolate. Don't forget to take pictures first!