The magic of the holiday season lies in the opportunity to say "Thank You"!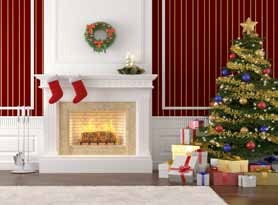 As 2012 comes to a close and we prepare for the holidays, I would like to take the time to thank all of you who read my newsletter and have supported me throughout the years. From past clients, to those who refer new clients, to the many of you who visit at my open houses and my website "Thank You!"
Savvy buyers know the holidays can be a great time to buy a home in Etobicoke. Savvy sellers will heed the following advice on showing and selling their Etobicoke homes during the holiday season.
If you decorate for the holidays, keep it simple. Too many decorations can make your home look cluttered, which is a buyer turn-off. Plus, you don't want decorations detracting from or hiding features that might help sell your home, like a fireplace or a great view.
Make sure your home is welcoming to and comfortable for buyers – that is, brightly lit and at a comfortable temperature. Buyers don't like darkness and at this time of year there's more of it, so lighten up. Also, if buyers are too cold, they won't want to spend much time in your home.
Finally, work with a real estate representative who can help you target the kind of motivated buyers who are out looking for a home in Etobicoke during the holiday season. I would be delighted to assist you, call or e-mail me for more holiday buying and selling tips!
May the Spirit of this Peaceful Season Touch Your Heart and Bring You Joy.
See you in 2013!