Looking to buy a home in Etobicoke? Why you should use an ABR®
Buying a home is one of the biggest decisions you will ever make, whether it is your starter home or your dream home, it is THE most important foundational piece of your financial plan. There will be no other transaction that impacts your present and future financial picture as much as this one. Therefore choosing the right real estate representative is so important.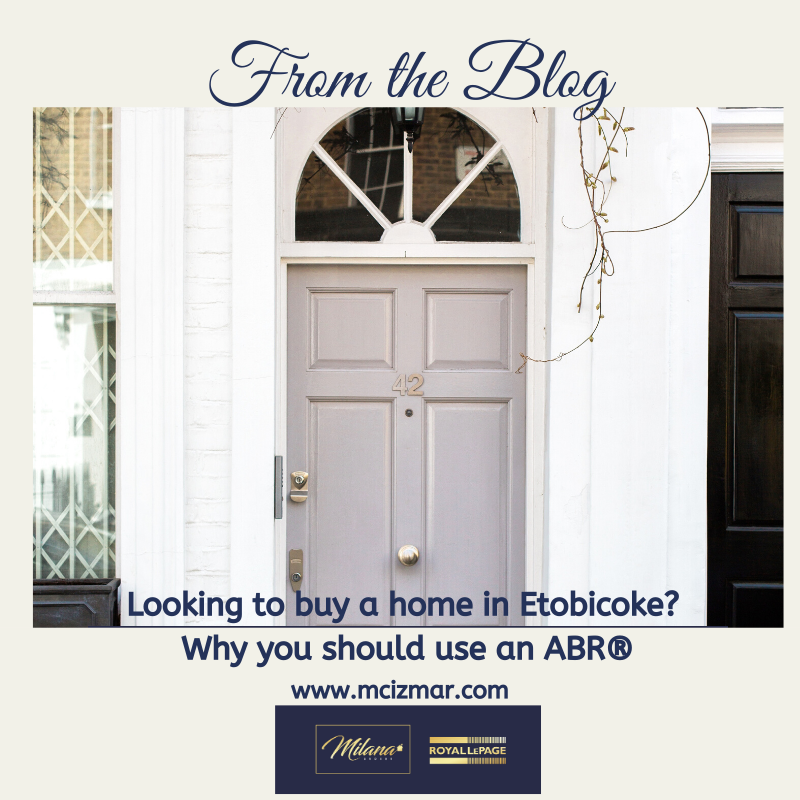 How do you know if you are working with a real estate representative who knows the market, understands contracts, represents your interests and can negotiate the best deal for you?
You'll want to make sure you are working with a Realtor® with their ABR® designation which stands for Accredited Buyer's Representative.
As a member of the National Association of Realtors and subscribing to a strict code of ethics. A Realtor with the ABR® designation has gone a step further by completing specialized training in exclusive buyer representation.
Most sellers are represented by the listing agent but who's looking out for you when you are ready to buy a home? With an ABR® on your side you'll be expertly guided through every step of the home buying process.
If you are looking to buy a home in Etobicoke in neighbourhoods like Mimico, New Toronto, Long Branch or Eatonville look for me your neighbourhood ABR®. I am your advocate, not only do I understand the market in these neighbourhoods, but I'm a solution seeker, obstacle buster and will help you navigate the whole process from start to finish.
I can also recommend home inspectors, mortgage lenders and will help you in your communications with contract deadlines making sure the i's are dotted and the t's are crossed!
Your dream of homeownership is an exciting one, don't leave this to chance, feel confident you are working with an expert – an ABR® on your side.
I will make sure there will be no surprises in your home ownership journey. As your ABR® I will teach you the KEY RESALE FACTORS to consider in homes you're viewing, and I'll point them out at each home.
You'll also learn and be able to AVOID THE COMMON MISTAKES home buyers make BEFORE you even sign a contract
Interested in learning more? Sign up for your free strategy session with me or download your free home buying guide. This guide is filled with a wealth of information, walking you through each step of the home buying process.