Toronto and Etobicoke Real Estate Home Sales for January 2020
How did the Toronto and Etobicoke real estate markets perform this past January 2020?
The Toronto Regional Real Estate Board (formerly known as Toronto Real Estate Board TREB) just reported there were 4581 home sales through TRREB's MLS® system in January 2020.
These sales are up 15.4% compared to last January 2019. Read on to find out the sales predictions for the remainder of the year.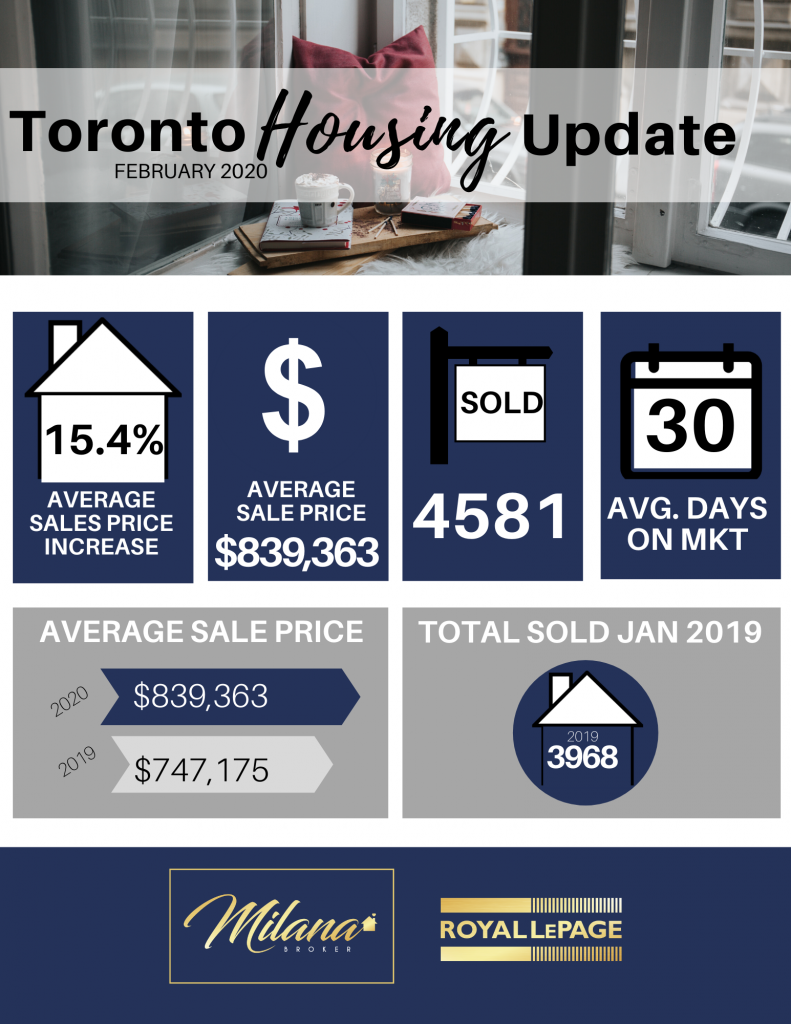 "We started 2020 where 2019 left off, with very strong growth in the number of sales up against a continued dip in the number of new and available listings. Tighter market conditions compared to a year ago resulted in much stronger growth in average selling prices. Steady population growth, low unemployment and low borrowing costs continued to underpin substantial competition between buyers in all major market segments," said TRREB President Michael Collins.
The condominium apartment market continued to lead the way in terms of MLS HPI® price growth, but all home types experienced price growth above 7% when considering the TRREB market area as a whole. The average selling price in January was up by 12.3%, driven by the detached and condominium apartment segments in the City of Toronto.
"A key difference in the price growth story in January 2020 compared to January 2019 was in the low-rise market segments, particularly with regard to detached houses. A year seems to have made a big difference. It is clear that many buyers who were on the sidelines due to the OSFI stress test are moving back into the market, driving very strong year-over-year sales growth in the detached segment. Strong sales up against a constrained supply continues to result in an accelerating rate of price growth," said Jason Mercer, TRREB's Director of Market Analysis and Service Channels.
It is anticipated home sales for 2020 will rise about 10% overall with the real estate board forecasting about 97,000 home sales in total, up from 87,825. The average selling price predicted to be around $900,000. That is up an additional 10% from last year.
With the continuation of low inventory more than likely price growth will be seen moreso in the semi-detached, townhouse and condo markets which tend to be a little more affordable. So, if you are interested and have been waiting to get into the real estate market I wouldn't wait much longer. There will be continued price growth and it will be more expensive to buy a home the longer you wait.
Wondering how the Etobicoke real estate market did this past January?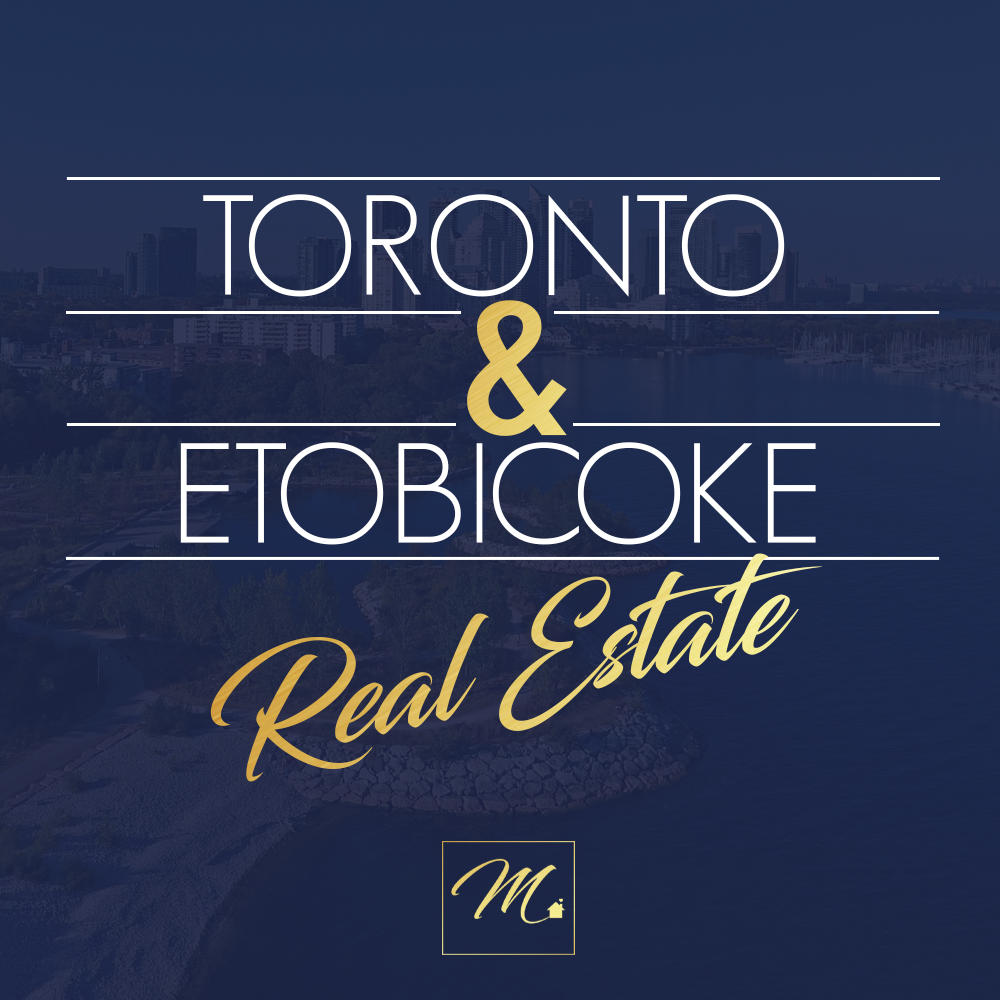 Here is a snapshot of homes sold in Etobicoke for the month of January covering the areas from south (the Lake) to north (Eglinton) and more specifically the real estate districts of W06, W07 and W08.
ETOBICOKE REAL ESTATE MARKET WATCH
Edit

| District | Active | Sold/Month | Sold/Year | Average$/Month |
| --- | --- | --- | --- | --- |
| Area Total: | 275 | 176 | 176 | |
| W06 | 148 | 79 | 79 | $885,114 |
| W07 | 13 | 9 | 9 | $1,188,767 |
| W08 | 114 | 88 | 88 | $903,973 |
How did your Etobicoke market do? Do you have questions about your Etobicoke home and wonder where it may fall within theses stats?
Being active in Etobicoke Real Estate on a daily basis I am able to provide you with up to date local market statistics. This way, you are kept in the know about your home's worth.
Please let me know if you would like a more detailed view on your home and neighbourhood. I would be happy to provide you with a no obligation Free Market Evaluation that will let you know what I think your home is worth in today's real estate market.
Please call, text 647-225-8255 or e-mail me today
THIS INFORMATION IS CRITICAL FOR MAKING A DECISION IF YOU ARE THINKING ABOUT WHETHER NOW IS A GOOD TIME TO SELL, BUY OR JUST ENJOY YOUR HOME FOR MANY YEARS TO COME!