How is the real estate market in Eatonville Etobicoke?
Remember Eaton's department stores? They were once the largest retailer in Canada. In the 1890s, they opened a 400-acre farm west of Toronto to provide a reliable supply of milk, eggs, poultry, and vegetables for their stores. They also donated a little parcel of that farm to the local community on which to build a school. The school was named "Eatonville School" in their honor and the name stuck on the neighbourhood of Etobicoke.
Here is the sold activity for this past December in Eatonville Etobicoke to give you an idea of price ranges.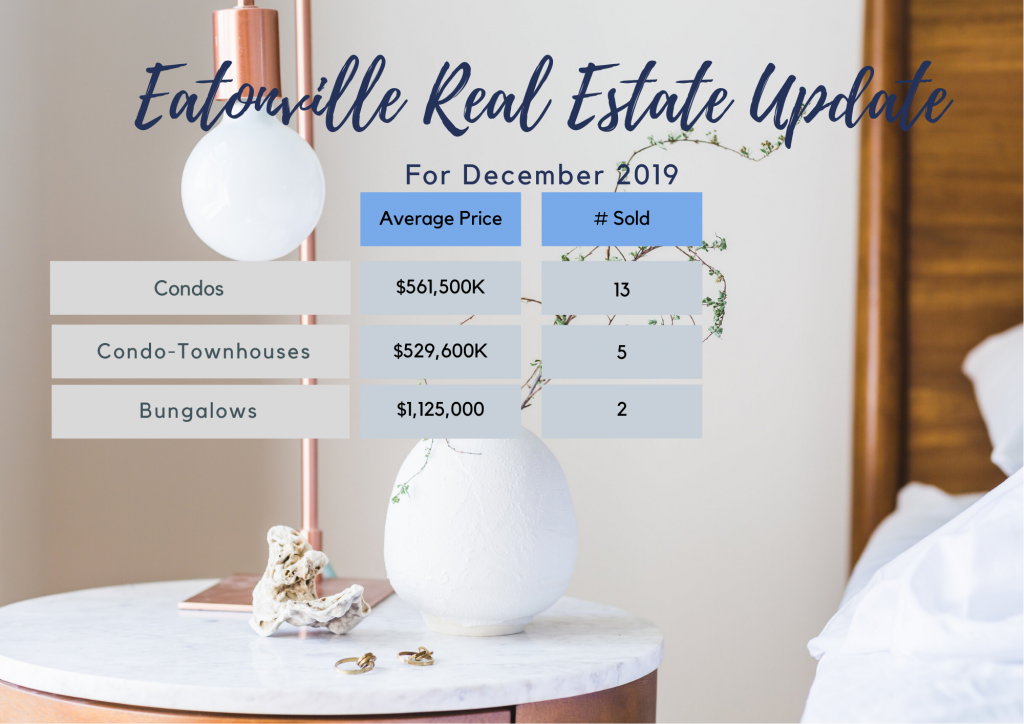 Today, Eatonville is home to a wide diversity of cultures and incomes. There are plenty of wonderful first-time buyer opportunities with all the new development and condos close to the Kipling subway. Or you can choose from one of the many bungalows that offer great value, large lots, private drives and generous basements. There is a lot of development in Eatonville as many lots have been turned into beautiful custom built homes. You could top up your own bungalow down the road or move into one that is already built. This is an area in Etobicoke that offers you many styles of homes. You will find condos, condo-townhouses, freehold townhouses, semi-detached, backsplits, sidesplits, two storeys and more. There really is something for everyone who is looking to live in a great location close to everything. There are wonderful amenities too such as the acclaimed Eatonville branch of the Toronto Public Library and the Etobicoke Civic Centre (which is now moving to a new location at the Six Points Interchange) which make it an excellent choice for your new home search!
Where exactly is Eatonville located? Eatonville is south of Rathburn Rd., north of Dundas St., east of Renforth Dr., and west of Kipling Ave
Please contact me for more information about getting on the list of all the homes available For Sale in Eatonville Etobicoke.