Making a Clean Break!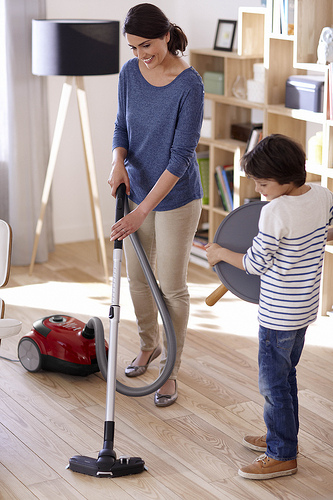 Sometimes it's the simplest things that make sense — like appreciating how cleaning and decluttering are the most low-cost, high-return home improvements someone looking to sell their home can make. To help you get (and keep) your home clean and clutter-free, consider availing yourself of any of the following services.
A professional cleaning service: Whether you hire them to get your home sparkling clean from top to bottom before it goes on the market, or just to come in regularly to maintain things while it's for sale (or both), a cleaning service can do wonders for your stress levels.
A professional organizer: Don't know how to tackle your clutter? So used to it you can't even see it? An organizer can simply identify your problem areas and provide you with a to-do list, or get hands-on in helping you clear your clutter. You'd be surprised how affordable their services can be.
Temporary storage: Showing your home off at its most spacious state might necessitate off-site storage. Portable containers are ideal for those on the move – have your things delivered right to your new door! There are even climate-controlled storage units for your more delicate stuff.
Junk removal service: What to do with all that clutter, the dilapidated furniture taking up space? If you've got a lot of stuff you don't want going with you to your new address, consider hiring a junk removal company (perhaps even a green one – they exist!) to deal with it before buyers see it.
True, such services are an additional expense, but when you consider that studies have consistently shown the return on investment for simply cleaning and decluttering to be around $2000 a little professional help may be well worth the cost.
Like this article? Sign up for updates they're free!
What are some cleaning, organizing, or de-cluttering tips you have? Share them in the comments section!