Mimico and New Toronto, Etobicoke Real Estate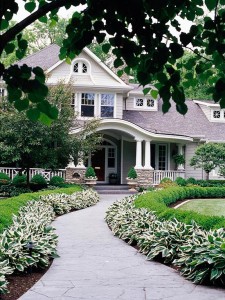 How was your summer? Did you have the chance to get away, spend leisurely time with family and friends or did you manage to knock off some of those projects for the house? Summer is a great time and reminder for us all to try to just enjoy life at a slower pace.
But, with the turn of a new season, is it back to business? The kids have returned to school and there is a sense of routine once again. If you haven't noticed, we are already in the midst of a busy fall real estate market. With every change in the season, there are new opportunities and this fall is no exception as we see sales have been brisk and buyers are once again actively taking notice of the houses for sale in many Etobicoke neighbourhoods like New Toronto, Eatonville and Mimico.
Fall is also a really great time to showcase a home for sale, with gardens in full bloom and lush green lawns it's not hard to give your house some fabulous curb appeal. I have had numerous clients fall in LOVE with their homes just from the outside before they have even walked through the front door. If you take a little time to create that great first impression, the next house could be yours. Invest in a new colourful welcome mat and create a cozy ambience for buyers when they visit your home. Sometimes, it's really the little things that can make a big difference.
If you would like more tips and inspiration for how to spruce up your etobicoke home for sale, subscribe to the newsletter list here it's FREE and will give you some great tips and save you some money on sprucing up your home to show like a model home!
I always have lots of ideas and great information to help get you on your way to SOLD!