Mimico & New Toronto Market Update for May 2022
Welcome to your Mimico and New Toronto Market Update for May 2022. Are you wondering how the real estate market is performing in Mimico and New Toronto?
Let's take a look at the sold data for freehold home types for the last 6 months from November 1 – April 30, 2022.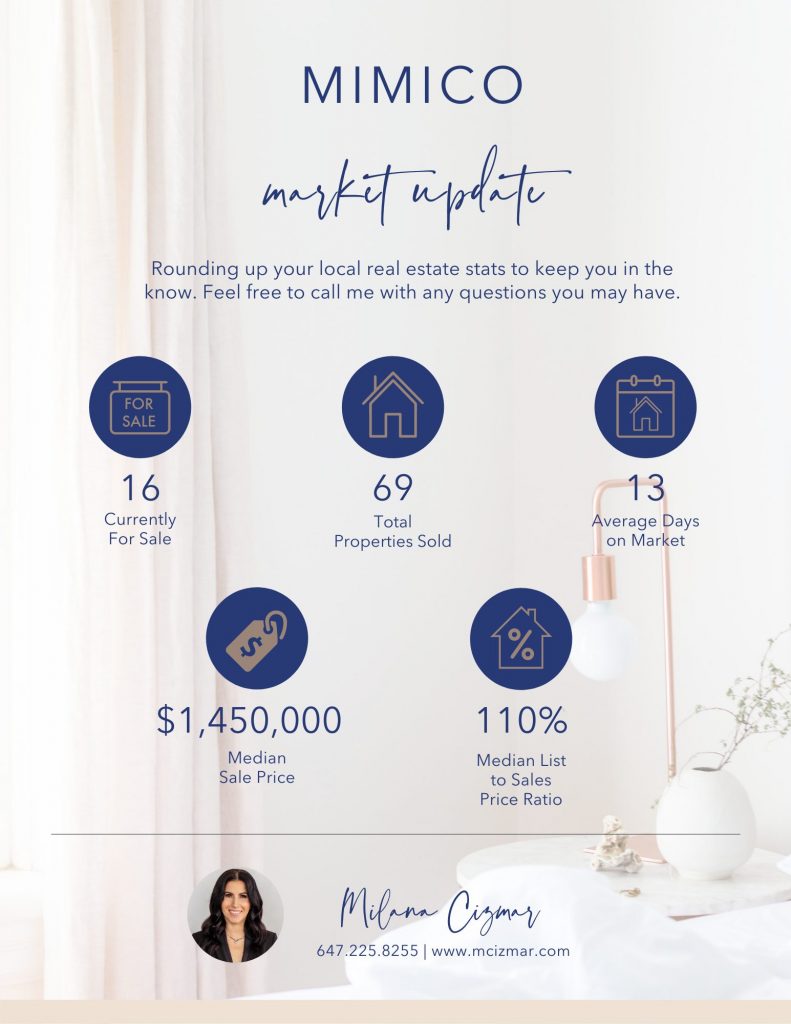 We are into the fifth month of 2022, can you believe we are in May already? We are seeing a titch more inventory come out onto the market, currently there are 16 homes available for sale. Slightly higher then the last few months but, as a whole it is still very low inventory. There were a total of 77 homes sold in Mimico in the last 6 months with an average days on market to sell a home of 13 which is 1 day shorter than the previous month. If you missed that market update, you can view it here.
The median sales price in Mimico has increased $50,000 from last month to $1,450,000.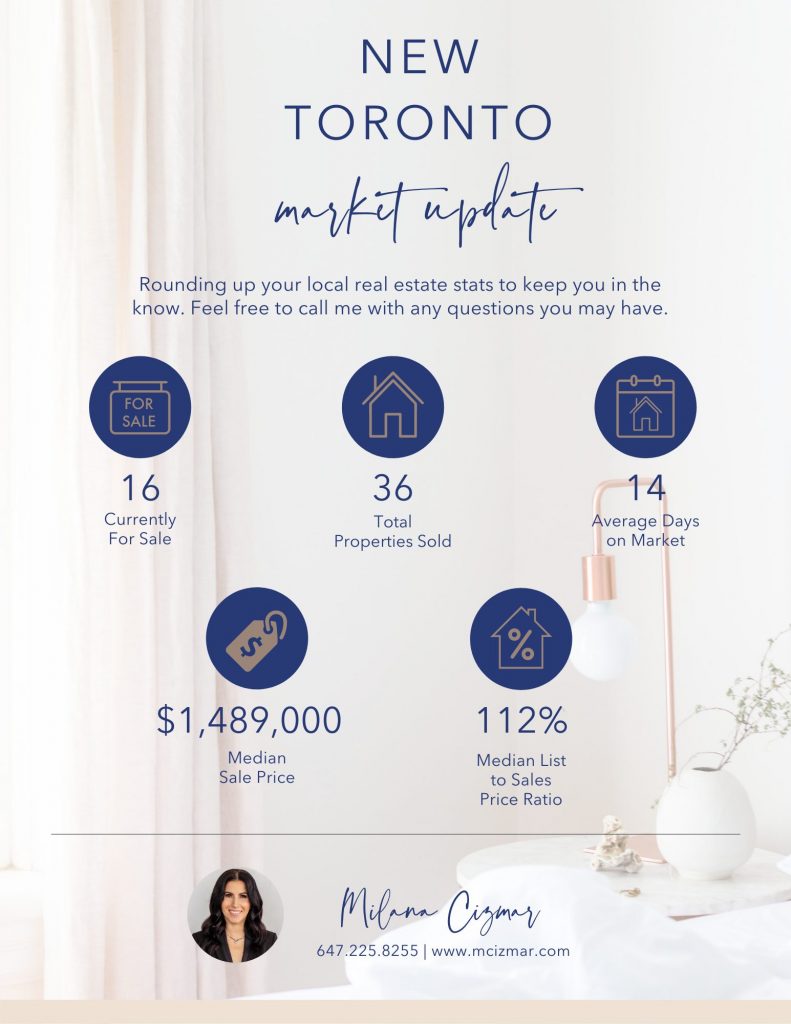 In the New Toronto neighbourhood, there are also only 16 homes currently for sale which again is still very low. There were only 36 houses sold in the last 6 months. The demand for homes is still very high in New Toronto. The average days on market it is taking to sell a house in New Toronto is 14 which was the same as last month.
The median sold price in New Toronto has increased $89,000.00 to $1,489,000 slightly higher than Mimico and makes sense if there were fewer houses for sale.
If you are looking to buy a home in Mimico or New Toronto it is a good time to get pre-approved before interest rates continue to go up. If you missed my last post about what is going to happen with interest rates you can view that here.
Educating yourself on the different neighbourhoods in Etobicoke and having a plan in place is the first step in your home buying journey. Your next step should include working with a Realtor® who will help you create your financial strategy BEFORE you even see any homes so, you'll be ready when you do see YOUR perfect home.
I would be pleased to help you in your search for your perfect home. When you work with me, you'll benefit from the knowledge I gained while growing up in a real estate family. I know this industry inside and out and that means YOU can SAVE THOUSANDS of dollars, time, and frustration in your home buying journey.
I love teaching my buyer clients everything they need to know about buying their next home including the KEY RESALE FACTORS to consider in homes they are viewing. I point them out at every home to help increase the value of the home you buy.
If you would like to learn more about how I do that and how I can help you AVOID THE COMMON MISTAKES home buyers make BEFORE they sign a contract I invite you to schedule a time with me here to discuss buying or selling your next home.
For more information on market updates in Mimico and New Toronto please check back again next month. As always I welcome any questions you have about these fabulous etobicoke neighbourhoods.