My Top 3 Tips to Buying the Right Home at the Right Price!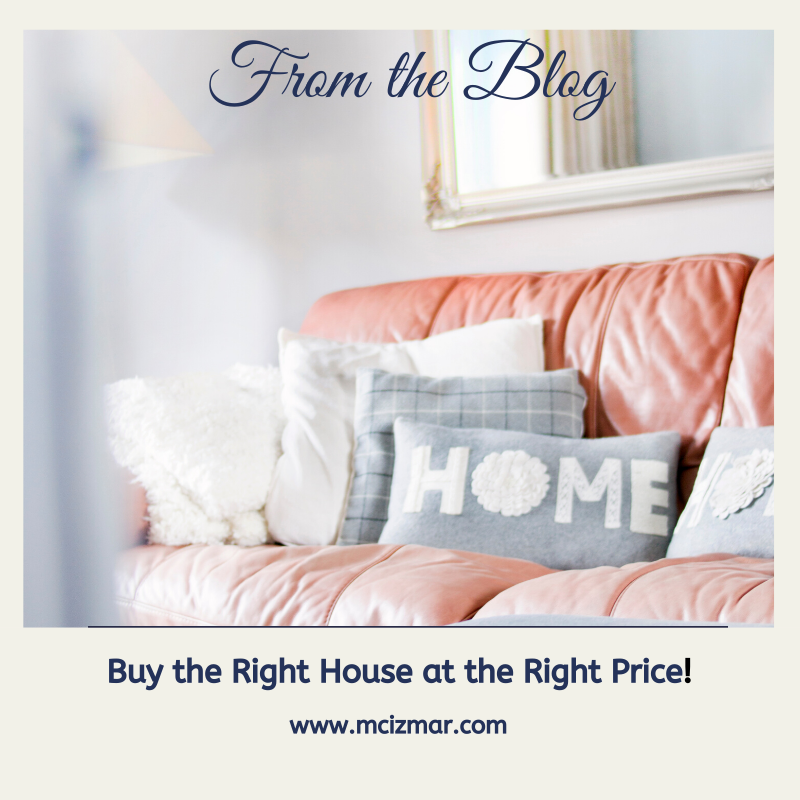 This article is probably one of the most important pieces you'll ever read about truly building wealth through real estate.
Buying a home, whether it's your starter home or your dream home, is THE most important foundational piece of your financial plan. There will be no other purchase that impacts your present and future financial picture as much as this one.
This is why I believe True Wealth Is Built By Design, One House at a Time and why I work with each of my clients using this philosophy as our guiding principle.
Most people don't have the specialized knowledge that allows them to purchase their first or next home strategically so that it becomes a solid investment that begins to grow their wealth before they've even moved in.
Right now I'm going to reveal to you My Top 3 Tips I share with all my clients. These tips are based on the body of knowledge and expert strategies I have developed and honed for over 23 years helping clients set up a foundation of wealth through real estate investments.
1. Set up your financial foundation for success:
Besides getting a pre-approval with a great interest rate, it is important to figure out how much money you are going to put down as your down payment when purchasing your home AND how much of that you will allocate for a deposit.
When you put in an offer on a property it is expected that a deposit will accompany your offer or be available within 24hrs after it has been accepted. It is a good idea to move money out of any RSP's or GIC's you will be accessing for your deposit, as it can take up to 2 days to transfer to your bank account.
This is a fast paced market and you might miss out on your opportunity when you find the home of your dreams if you can't provide a deposit with your offer. By setting yourself up for success, I am able to present an offer and get you to the negotiating table faster.
This advantage can mean the difference of getting the house you want, at the right price, or losing it to another buyer.
Bonus Tip: Did you know your pre-approval may no longer be valid if you get a new job, new car loan or co-sign a loan for someone else? This is because your financial situation has changed from when you originally applied for your pre-approval. You may no longer qualify for the price of the house you have in mind and be greatly disappointed when your financing has been turned down AFTER negotiating an offer!
My best advice – wait until after you've moved into your new home and have made a few mortgage payments BEFORE you make any change that can affect your overall financial situation.
2. Connect your Wish List with your Ultimate Wealth Plan:
Narrow down the location where you would love to live, what style of home you are picturing yourself in, the features you would like and the best price range for you. Then make a list of what you want this investment to do for you in 5 years, 10 years, 20 years and so on. Is this your forever home? Is this home going to build you equity? How soon do you expect to upgrade or downsize? Remember, this home is the most critical piece of your financial foundation. Make it work for you!
3. If you're already a homeowner, do this:
If you are looking to upgrade your current home, get an up-to-date market evaluation. When is the last time you got an accurate price range for your home? You can follow what is happening in the neighbourhood but, every house is different and has unique attributes, not to mention there may be some features in your home that we need to highlight to position your home to sell quickly. You want to find out what your best features are so you can cash in. You may be pleasantly surprised to find out you have a lot more equity in your home than you thought! I pride myself on knowing exactly how to find the hidden value and position my client's homes above the competition.
Bonus Tip: Take advantage of My Complimentary 30 Minute Wealth Building Strategy Session.
I can help you answer some of the following questions and more:
How do I get access to the best listings?
How do I know if what I'm paying is fair market value aka "a good price"?
How do I stay on top of this fast paced real estate market and not lose out?
How do I get to see listings BEFORE they get on the mls aka realtor.ca?
Where are the best places to look for houses?
Can't I just visit open houses?
Now that you're armed with My Top 3 Tips, it's time to take action. Get your financial ducks in a row, connect your wish list with your ultimate wealth plan, get a market evaluation if you're already a homeowner and book your wealth building strategy session with me today.
Any other questions, please get in touch!