Negotiating an Offer for your Etobicoke Home!
So all your hard work has paid off and you've gotten an offer on your home in Etobicoke!
Now what?
The first thing you are going to get (after a firm handshake or high-five from your Realtor) is an Agreement of Purchase and Sale.
In this agreement are several things you should consider carefully before you accept. This is where you look at your options, look at the offer and decide what you want to negotiate.
I'm going to tell you what you need to look at in your agreement, the decisions you'll need to make, and how to negotiate the best possible deal.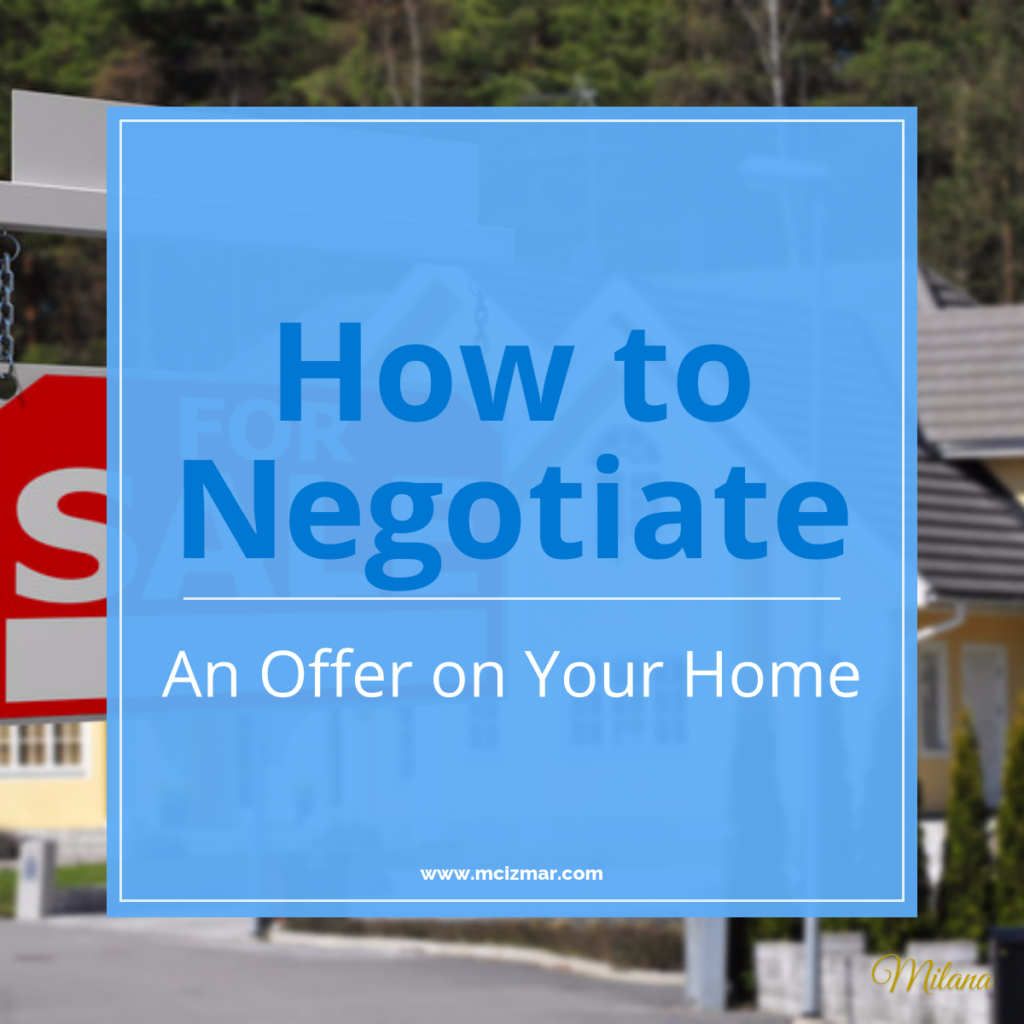 Before anything else – make sure you understand exactly what you are looking at!
Are you certain about the price, deposit and financial terms? What about any inclusions and exclusions the buyer is requesting? Do you know the closing or possession date? Make sure these are clearly outlined in the agreement – and also see if there are any conditions that apply to the offer. If you have any questions- make sure you get answers before responding!
Now, you need to figure out what your response is going to be. (This must be done within the time frame in the agreement!) If the offer looks good – you can accept it. Sometimes the offer is nowhere near good enough and you must reject it. Other times, it's close and you can make a counter-offer.
Accepting is easy – you let me know the offer is acceptable to you, and I will advise you on the next steps you need to take from a financial perspective. Then it's time for you to celebrate!
Rejecting is also easy – you just say no, and that's the end of this offer.
Many sellers find negotiating to be a challenge. That makes sense. It's one of the MOST challenging parts of this whole process. Of course you want to sell your house, but you also want to make sure you are getting a fair deal, and a good return on your investment.
This is where I as your realtor will be invaluable for you. I will know how much wiggle room there is likely to be on things like price, or closing dates, terms and all of the other elements that go into an agreement. Use my knowledge!
You might go back and forth with the potential buyer several times. The best thing to do is to be clear on your priorities, and make sure you stick to your guns. This is a HUGE financial decision for you and your family.
As offers and counter-offers come in, make sure to stay organized! You don't want to agree to a worse deal because you've confused it with part of another one. You need to be up to date with the most current offers.
When you are satisfied – you can accept!
Call 416-762-8255 or e-mail me today and we'll plan how you are going to negotiate the offer on your Etobicoke home!
INTERESTED IN MORE MONEY SAVING TIPS FOR WHEN YOU BUY YOUR HOME IN ETOBICOKE? THEN SIGN UP TO MY NEWSLETTER HERE.