Q & A – Do you have any Spring Maintenance Tips?
Throughout my real estate career, I am often asked a lot of questions from buyers and sellers seeking my advice. You wouldn't believe it but, I get asked everything under the sun and sometimes not all questions are real estate related! But, I'm here to help in any way I can and I'm happy to answer any question you have for me.
I thought I would take the time to answer some of the more common questions here on my blog. Hopefully it may provide you with some insight and possibly answer a question or two of your own!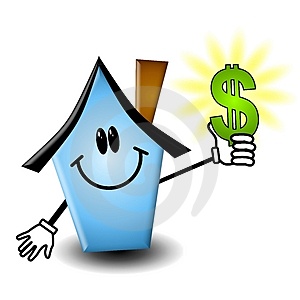 Question: Now that spring is arriving I know there are certain maintenance items to take care of arround the house, but I have no idea where to start? Do you have any spring maintenance tips I could use?
Answer: Yes! Home maintenance is so important to maintain and even increase the value of your home. The best way to organize your maintenance tasks is to arrange them by season. Here are my top tips for the exterior work that you can do right now as we enter the spring season. If you are looking for more tips, please sign up for my newsletter here to receive timely information when you need it!
Clean and store winter tools
Turn on outdoor water pipes
Clean dead plant material from lawns and gardens
Clean and sharpen gardening tools
Clean out debris from under decks and porches
Prune overgrown trees, bushes and shrubs
Edge flower beds and turn soil in empty beds and garden
Add leafy materials to compost
Add compost, manure and mulch to garden beds
Repair or replace any damaged planters
Rake, aerate and reseed lawn if there is thatch build-up
Fertilize lawns and perennial beds
Plant annuals after danger of frost has passed
Check roof for damage or leaks, clear out gutters and downspouts
Check siding or stucco for winter damage, repair as necessary
If you take the time to maintain your home every season (or get help to do the tasks you are unsure of) you will reap the benefits of a home well cared for. The added bonus of keeping up with regular maintenance occurs when it is time to sell your home. You will have less work to do to get your house ready for sale and a home that is well maintained has more perceived value in the eyes of many buyers. It will definately pay off for you in the long run!
Do you have a question for me? Send an e-mail to [email protected] and let me know how I can assist you today!