Toronto Real Estate Market is a very hot market in the spring!
I wish you LUCK this Spring! Helping you, your friends, and your family buy or sell a home makes me feel lucky! I appreciate your continued support and hope this March and the rest of the year brings you health, happiness and a dose of good luck!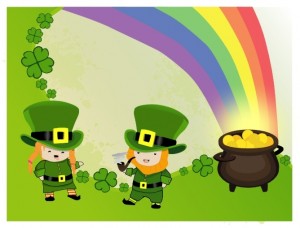 So far this year has been really lucky in terms of sales in Etobicoke and Toronto West. For the month of January and February we had brisk house sales with houses selling in an average of less than 14 days!
We were also really lucky to have such a mild winter. I hope it gave you a head start on your spring projects and getting your houses ready for sale. Are you ready for the spring real estate market? Believe it or not, the spring market is upon us, as the first day of spring is on Tuesday! Woo Hoo!
Traditionally the Toronto Real Estate Market is a very hot market in the spring. This is the time when the majority of home owners put their homes up for sale. With interest rates staying at all time lows, home affordability and low mortgage payments are allowing first time home buyers to get into the housing market and current home owners to sell and trade up to bigger homes or different neighbourhoods. You will start seeing open house signs popping up on street corners every Saturday and Sunday afternoon now. Don't you want yours to be one of them?