Selling your Etobicoke home in the winter?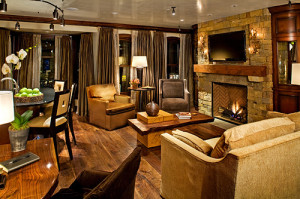 photo credit: HeartOfTelluride.com via photopin cc
Brrrrr it's cold outside! I don't know about you but I'm not ready for this! With the recent change in the weather, one question I am often asked is whether selling your home in the winter is a good idea. Showcasing your home during the coldest months of the year, can be a great way to focus on the cozy interior features of your home, as more buyers are picturing themselves spending more time inside. Some of the best houses I ever sold for the most amount of money in Etobicoke were in the coldest months of the year! So here are a few of my top recommendations if you are going to be selling your Etobicoke home in the next few months.
First impressions are everything and your home will be judged from the outside before anyone walks through the front door. Make sure you have attended to the exterior of your home, by cleaning out your eavestroughs, pruning bushes and trimming low hanging branches from your trees. Give your walkway a good sweeping and make sure you have a well lit entryway that says welcome with a colourful "Welcome" mat and some colourful foliage in an urn or two. If you've been meaning to replace your old tired mailbox this is a great time to do that too.
During the colder months of the year house lighting can be a little darker as daylight is more sparse. Be sure to add some high voltage bulbs to your electrical light fixtures to brighten up the busiest areas of your home such as front hallways, kitchens and bathrooms and leave these lights on before anyone comes to view your home, the house will have a warm and homey feeling.
If you have a fireplace in any part of your home, use it to your advantage during showings. Highlight this wonderful feature by decorating the mantel and creating a great focal point in your room so it is warm and inviting for buyers to picture themselves in.
Have you ever walked into a home and smelled freshly baked apple pie or cookies? It's a wonderful smell that invokes some warm comforting feelings of home. Appeal to your buyer's sense of smell and do the same. Try warming up some apple cider on the stove, baking cinnamon-coated apples in the oven or if you are not a baker try ready to bake cookies. If that is too much trouble add an inviting aroma to any room by using vanilla-scented oils or one of my all time favorites right now, apple-cinnamon!
These are just a few ideas to get you started and thinking that selling your Etobicoke home in the colder seasons can be a very positive experience if you approach it the right way.
For more tips and tricks about selling your Etobicoke home and to learn more about how to add value to your current home be sure to sign up for my monthly newsletter here, until next time….stay warm!