Selling Your Home? What does marketing have to do with it?
You want to sell your home and get the best possible price and squeeze every last dollar out of it.
There is so much that goes into the successful sale of your home. When you are choosing a real estate professional to represent you, keep in mind not all agents are the same. (Even though you might think otherwise). To help distinguish one realtor® from another ask them specifically about their marketing plan.
You only get one chance to make a first impression with a consumer. So, don't leave this crucial piece to chance. Find out exactly what your real estate professional will do for you, do they have a plan and what exactly does it consist of?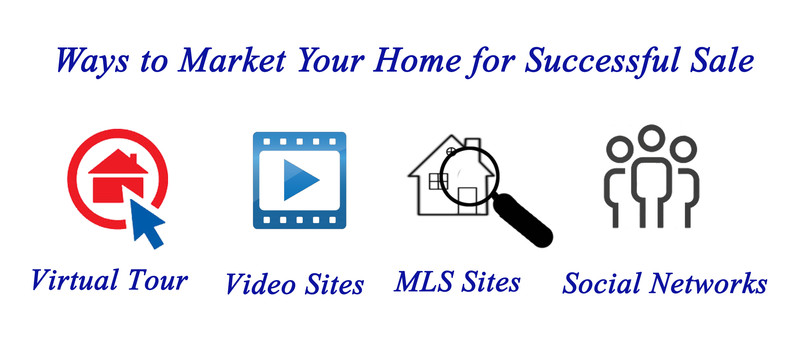 Much of the property marketing campaign rests on the consumer's ability to find your property online. It is so true that 9 out of 10 consumers looking for a house look online before they step out the door! But, you still want to be found offline too and make that great first impression.
A comprehensive marketing plan customized to your home, will give it maximum exposure and the attention it deserves. As your chosen real estate professional, I will:
Prepare a customized marketing plan containing all activities intended to market your home to prospective buyers
Announce your property on market to my national network of real estate agents
Place your home on the Multiple Listing Service® making it accessible to all real estate professionals and their qualified buyers, unless you choose to list your home exclusively with Royal LePage
Provide national and local exposure for your home by placing it on realtor.ca as well as the Royal LePage website and third party sites
Feature your Property on its own Landing Page on my personal website
Provide even more local exposure for your home with a lawn sign, open houses and print advertising
Showcase your property through print and web-based marketing tools which include professional property feature sheets, digital marketing, flyers, virtual and video tours
Post the property to my Facebook, Linkedin, Twitter, Google+ and Pinterest pages
Create a Facebook Ad Campaign specifically for your property
Network with other real estate professionals online and offline and my database of potential buyers to provide incremental exposure for your home!
Invite the neighbours to your open house
Campaign results analyzed, and modifications made to ongoing marketing campaigns
These are just some of the mediums I use online and offline to promote your home to the largest audience possible. There is a constant ebb and flow of marketing activities that start and end simultaneously. This is intentionally designed so a steady stream of online and offline interest is being generated, while ongoing promotion will make sure your property is getting in front of both consumers and to the agents representing those consumers.
When you are ready to list your home, I will handle all the marketing involved so you receive an offer or even more than one! Then all you have to do is pack!
Do you want a no nonsense approach to selling your home and a real estate expert who will tell you what you need to know and not what you want to hear?
Do you want to work with someone who has EXPERT KNOWLEDGE of local market statistics that will ultimately affect YOUR Sales Price?
How does putting THOUSANDS of DOLLARS more in YOUR pocket sound?
These are some of the reasons why my clients work with me. To see examples of success stories from my past clients click here.
If you are ready to move forward and want to work with a real estate professional with vast experience on the web and a proven track record. I would LOVE to discuss my proven marketing strategies and develop a customized plan just for you! Claim your FREE CONFIDENTIAL STRATEGY SESSION here.