Should you take on major renovations in order to sell your home?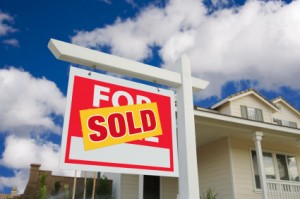 If you're thinking about selling your home, you may be thinking of making some improvements before you put it on the market. This is the right way to be thinking, as your goal is to have a house that shows well, appeals to a large pool of buyers and also nets you the biggest return on your investment.
My only word of caution though is to be mindful of major renovations vs. smaller home improvements you take on.
A brand new kitchen renovation may appeal to a lot of buyers but will you recoup the money you spent on the renovation and more once you sell your home? The answer may very well be "probably not". So stick with what works and has been proven time and time again to yield the biggest return on your investment when preparing your property for sale.
• Paint
• Make repairs
• De-clutter
• Plant flowers
• Improve lighting
If you are interested in doing a major renovation do it for your own personal enjoyment, not part of your plan in getting your home ready for sale.
Want more ideas for preparing your house for sale? Sign up for my monthly newsletter below or instantly download your Free Copy of My Step by Step Plan for Selling Your Home Fast for Top Dollar.
Are you curious about the current market value of your home, or wondering what other homes in the neighbourhood are selling for? Give me a call or send me an e-mail. I'll do my best to provide you with the help or information you need.