Take your Winter Garden from Drab to Fab
A garden is our little piece of paradise, a place to appreciate nature in its changing seasons, with the spring weather upon us and a little planning you can go outside and enjoy the fresh air and exhilaration of your garden right now!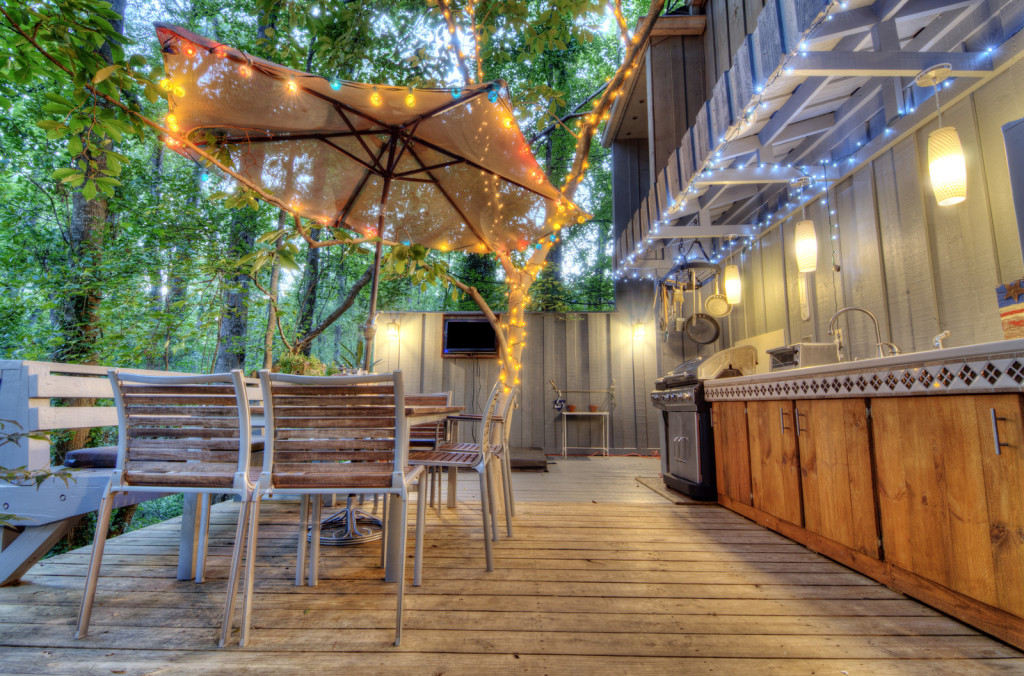 Create colour add more visual interest with bright bird houses, bird baths and statuary. Condo owners with balconies can create a mini garden.
Sit outside on your garden furniture and soak up some sun out of the wind. By treating and protecting your wood or metal furniture it can be left outdoors so you have a front row seat to every season. Take the chill off the air with an overhead patio heater, which will keep you warm and comfortable and also provide light for nighttime. If permitted in your municipality, a fire pit adds an extra glow, especially when you sit around it with your favourite people toasting marshmallows, or sipping cups of hot chocolate.
Add lighting for an extra dimension to your garden or balcony. Solar lights provide a soft glow to any landscape, you can also simply wrap a small tree or bush with a string of white LED mini lights. Lights add an element of wonder to any dark night.
Too tired to go outside after a long day at work? A hot tub in your garden is a perfect place to unwind and wash your troubles away or to soothe aching muscles. Picture yourself immersed in hot bubbling water as you enjoy the wonderful outdoors!
Taking time to sit and relax is good for you, and the quiet serenity of an in between garden is perfect for reflection or meditating. Take your camera outside and capture the sights of a Canadian landscape in all its wonder. Reflection and quietness has a way of making everything look magical so don't miss out on the special experience of being out and about in your own private wonderland.
Have you been thinking of upgrading your backyard or needing a larger space? Don't forget to call me if you would like to see what is available on the market right now or check out some of the houses here.
We can find you a larger backyard, that outdoor pool you have always been dreaming of or even that large oversized garage that you need. The real estate market is in full swing with opportunities every where. You just have to know where to look. For a more detailed list of available homes in your price range please contact me at [email protected] or call 416-762-8255 today.