To Sell or Not to Sell your Home in the Summer?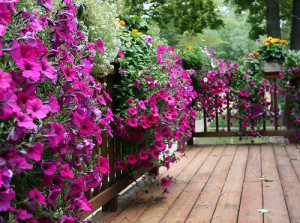 photo credit: akahodag via photopin cc
You have been toying with the idea of selling your house and have made various upgrades and repairs to your home. You have your eye on a great house that just came out on the market and if you move quickly you can buy it. It has everything you have ever wanted on your wish list but you are wondering…it's the middle of summer, is this really a good time to sell my house?
Historically the summer months have always been slower months in the real estate market but the past few years have seen healthy sales with the help of the continued low mortgage rates. If you have been following my newsletters, you know the low rise market remains tight and it all boils down to supply and demand. If there is a healthy supply of homes for sale on the market many buyers have choice and do not feel the need to rush into purchasing a home. Conversely when there are a low amount of homes on the market for sale, the demand rises from buyers and house prices slowly creep up. If your home is the only one like it on the block, or even better, in the neighbourhood, you are in a very favorable position to selling it quickly at the price point you want, regardless of whether it is summer or not.
Sales are still brisk right now, many buyer's are looking for homes and have a need to close in the next few months, also there are many buyer's with families that have a need to be settled into their new home before the school year begins.
If you want to give your house the best chance at selling quickly now, take advantage of the summer months and create some stunning curb appeal. You will easily get noticed and add value to your home if your gardens are in full bloom, you have a beautifully manicured lawn, attractive front entry and can create appeal to buyers who see themselves lazily hanging out in the backyard, BBQ'ing for family and friends or growing the garden of their dreams.
Summer is also a great time to extend your living space by creating outdoor living areas. You can get really creative with outdoor patio furniture on your deck complete with rugs and potted plants or even have a hammock swinging from the trees in a corner of the backyard. If you purchased your house thinking of the features it would give you in the summer a buyer will see that too. So let's get creative and give your house the best advantage this summer and even if you are not thinking of selling you can still create some great spaces, add value to your home and enjoy it all at the same time.
What do you think? Have you had a good experience selling your home in the summer?I would love to know and if you are looking for more inspiration or interested in knowing what a home like yours is valued at today, give me a call or drop me a line and I will be happy to provide you with more information to set you up for success!