Toronto and Etobicoke Real Estate Market Update for June 2021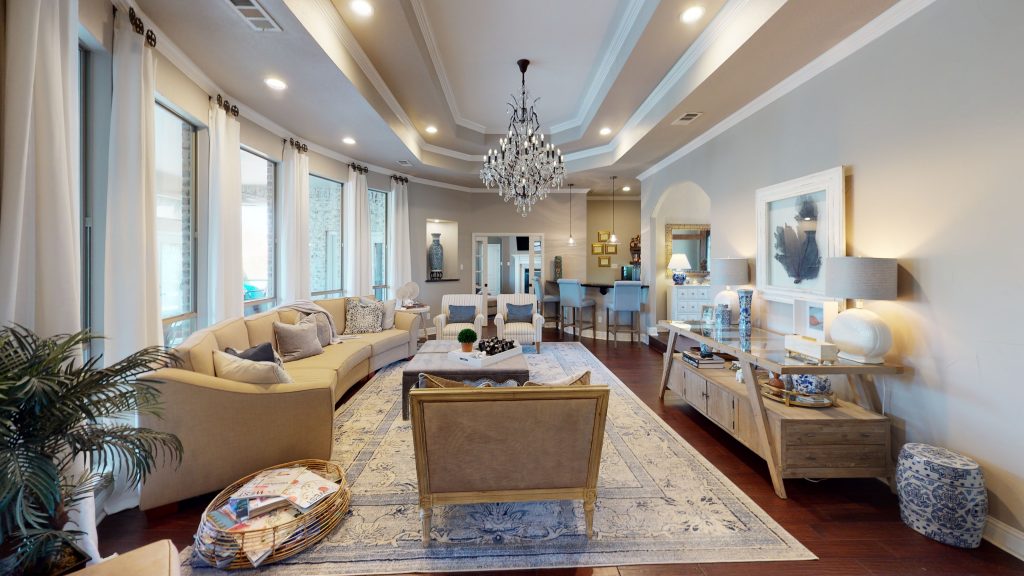 Are you wondering how the real estate market did in Toronto and Etobicoke last month?
The first half of the year is DONE! As quarantine restrictions are lifting, more people are getting double vaccinated including myself, I feel as if we are coming out of a deep slumber and looking forward to summer. I know I am! It's been a tough 16 months, I think we all deserve some fun in the sun!
In terms of what is happening in real estate, there were 11,106 property sales reported last month across the GTA with the average price across all property types coming in at $1,089,536. Both the number of sales and average price reflect a transitioning of market activity over the past three months from a record pace that peaked in March 2021 to a more moderate yet robust pace in June.
June 2021 was the first month under the new stricter mortgage stress test imposed by the federal government. This may have had a slight cooling effect on activity, but the drop in pace of sales is more likely reflecting that in the absence of normal population growth due to stalled immigration, a pent-up demand has been satisfied, as TRREB Chief Market Analyst Jason Mercer suggests.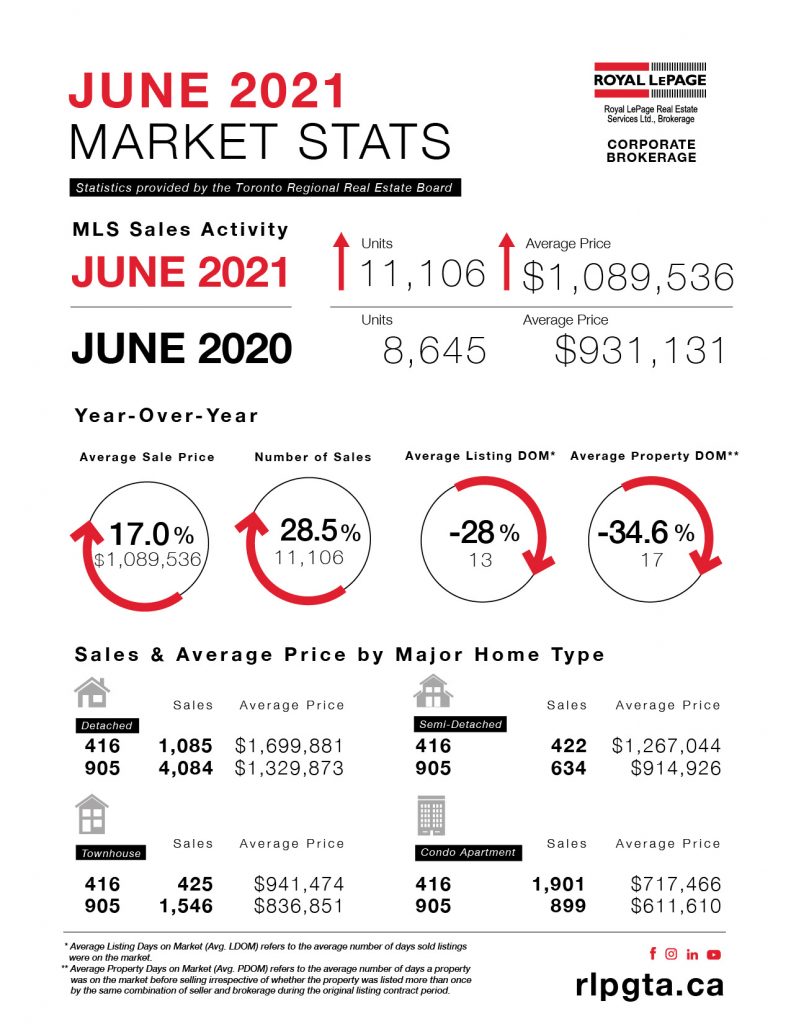 As TRREB President, Kevin Crigger points out, "A resumption of population growth based on immigration is only months away." This anticipated influx and its associated housing demand will have an impact on the GTA market and may in part be informing the update to TRREB's 2021 market forecast that has been revised upward from the initial 105,000 transactions to 115,000 transactions for the year.
In light of this the forecasted average selling price has been revised upward to $1,070,000 from $1,025,000.
What does this mean for you? If you are looking to sell, it is still very much a Seller's Market right now with only 1 month of inventory. The average selling price continues to grow and bidding wars are the norm in the majority of home sales.
If you are a Buyer it is in your best interest to buy now before immigration opens back up. Otherwise, this will only result in more competition for you against a whole new set of buyers. Please speak to me about putting your home buying strategy in place.
Be sure to watch for my update next month as we continue to come out of our third wave of this pandemic and see what effect this may have on home sales in the GTA.
As always if you have any questions about your Toronto or Etobicoke neighbourhood please reach out to me.
Want to get updates delivered straight to your inbox? Sign up here to be notified once a month of the latest Toronto and Etobicoke Real Estate Market Updates as well as insider Buyer and Seller tips.