Toronto and Etobicoke Real Estate Home Sales for January 2021!
Are you wondering how Toronto and Etobicoke Home Sales were in January 2021?
The numbers are in and despite lock downs, January 2021 Toronto and Etobicoke home sales smashed records!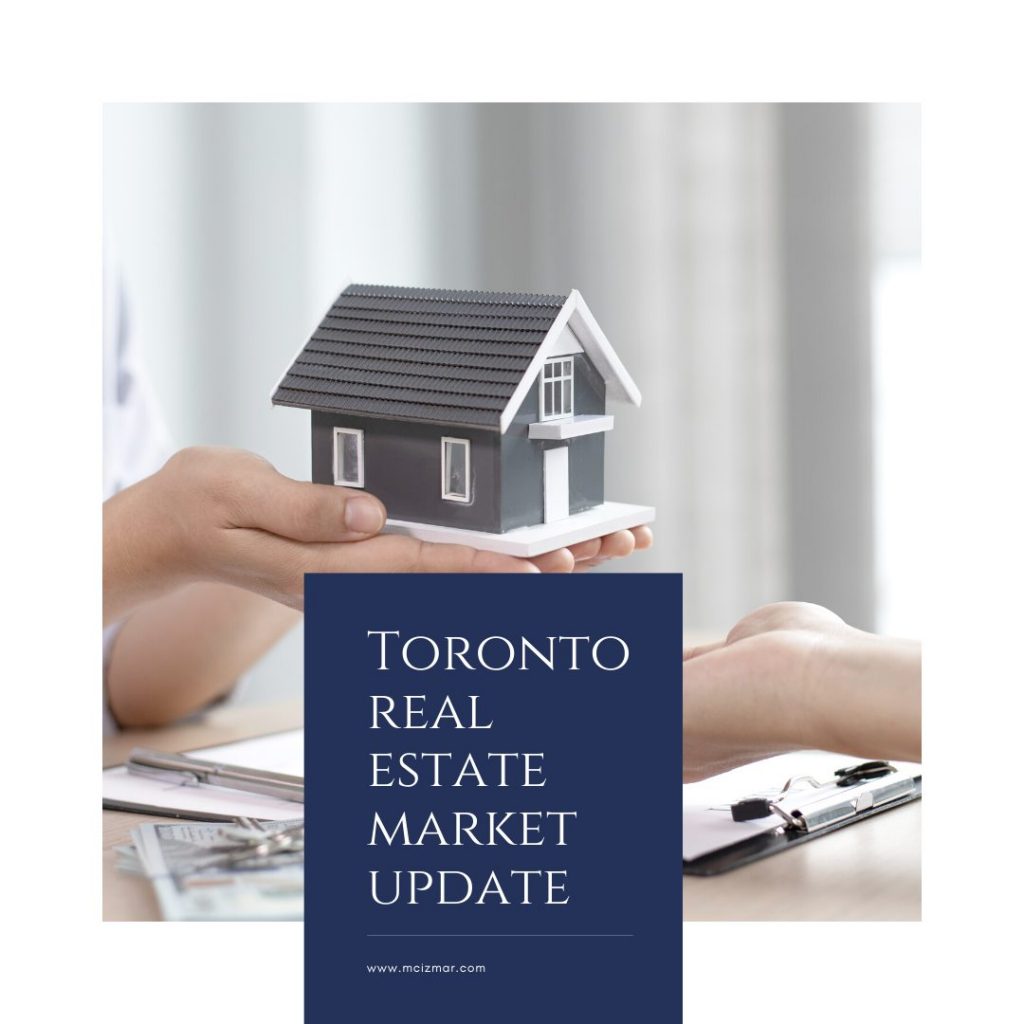 There were 6,928 home sales in January 2021 – up by more than 50%
compared to January 2020. This strong start to 2021 included sales growth across all major home segments including condominium apartments, both in the City of Toronto and surrounding GTA regions.
New listings were also up on a year-over-year basis in January, but not by the same annual rate as sales. This means market conditions tightened compared to January 2020, resulting in the continuation of double-digit growth in the MLS® Home Price Index and the average selling price.
The average selling price for January 2021 was up by 15.5% to $967,885 year-over-year.
Price growth was driven by the low-rise market segments, while the average condo apartment price was down in Toronto. However, if we continue to see condo sales growth outstrip condo listings growth, we could start to see renewed growth in condo prices later this year.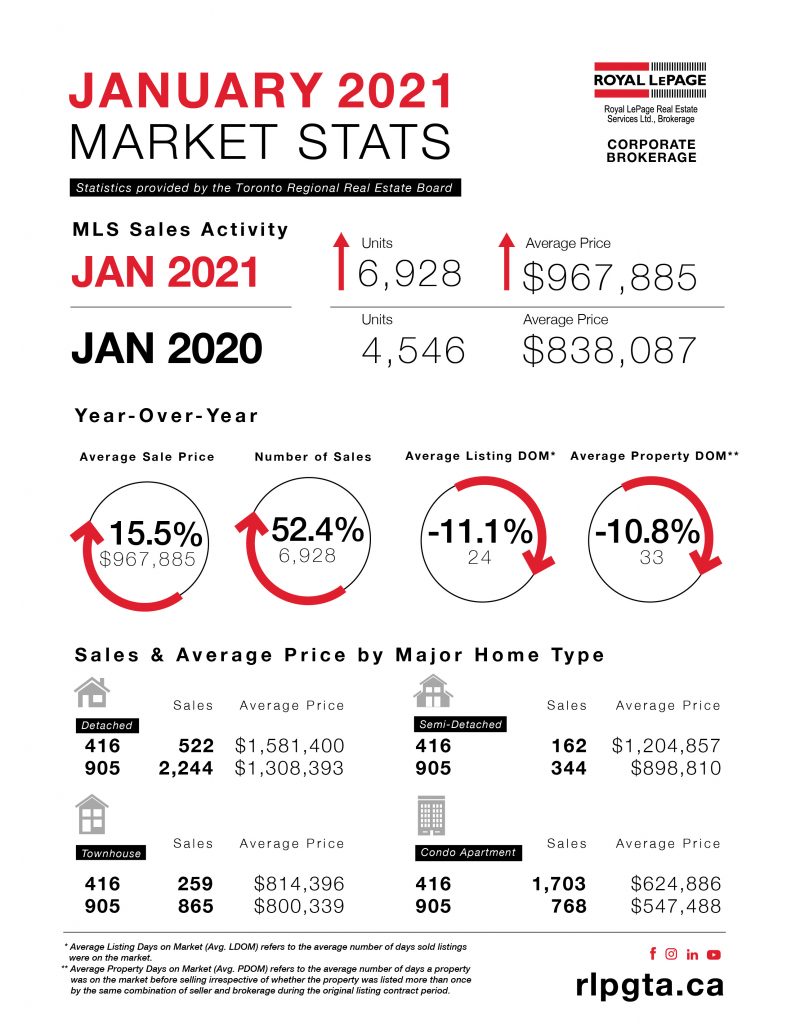 If you've wondered what real estate sales in the GTA would do with a surge of supply, look no further than January 2021's condo sales that hit a record year over year increase of 85.5%. While improved affordability – a slight depreciation in the average condo price of 4.7% combined with record low interest rates – would be a factor in the sales numbers, this is a story of availability in an otherwise inventory starved market and the massive demand that persists.
January's 2,766 detached home sales, up by 34.4% compared to January 2020, continue to demonstrate the high demand from buyers wanting more space even as average prices increased by nearly the same rate as sales.
Be sure to watch for my update next month as we come out of the state of emergency lock down and see how that may or may not affect sales in February. Any questions about your Toronto or Etobicoke neighbourhood, please get in touch with me.