TORONTO AND ETOBICOKE REAL ESTATE HOME SALES FOR OCTOBER 2016
October Home Sales Up Year-Over-Year
Toronto Real Estate Board President Larry Cerqua announced that Greater Toronto Area REALTORS® reported a record 9,768 sales through TREB's MLS® System in October 2016 – up by 11.5 per cent compared to October 2015. The largest annual rate of sales growth was in the condominium apartment market segment. Detached home sales were up by 10 per cent year-over-year, driven by transactions in the regions surrounding Toronto.
"The record pace of GTA home sales continued in October, with strong growth observed throughout the month. As we move through November and December, we will be watching the sales and listings trends closely. This is in light of the recent policy changes announced by the Federal Minister of Finance. TREB will once again be conducting consumer survey work, in order to report on home buying intentions for 2017," said Mr. Cerqua.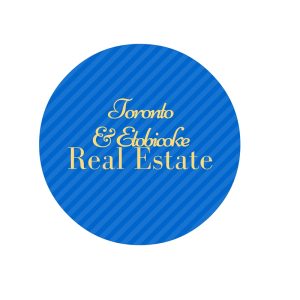 But that is only a snapshot of what happened in the GTA. If you are looking for Etobicoke Real Estate Home Sale stats for your local area, I have you covered.
Here is a snapshot of homes sold in the month of October for Etobicoke Single Family Homes:
ETOBICOKE REAL ESTATE MARKET WATCH
Edit

| District | Active | Sold/Month | Sold/Year | Average$/Month |
| --- | --- | --- | --- | --- |
| Area Total: | 486 | 382 | 3473 | |
| W06 | 240 | 159 | 1457 | $576,411 |
| W07 | 39 | 38 | 303 | $1,044,386 |
| W08 | 207 | 185 | 1713 | $839,220 |
How did your Etobicoke market do? Do you have questions about your Etobicoke home and wonder where it falls within theses stats?
For more detailed information on your Etobicoke neighbourhood or more specifically on your own home? I invite you to give me a call or send me an email.
PART OF MY JOB AS YOUR REALTOR® IS TO PROVIDE YOU WITH UP TO DATE LOCAL MARKET STATISTICS. THIS WAY YOU ARE KEPT IN THE KNOW ABOUT YOUR HOME'S WORTH.
THIS INFORMATION IS CRITICAL IN MAKING A DECISION IF YOU ARE THINKING ABOUT WHETHER NOW IS A GOOD TIME TO SELL, BUY OR JUST ENJOY YOUR HOME FOR MANY YEARS TO COME!