Why should I get a home inspection?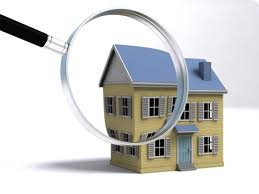 Many people wonder about the difference between a property appraisal and a home inspection and how each is used during the home buying process.
An appraisal is a formal assessment of the value of a home or property. When you are seeking financing, the lender usually requires an appraisal to ascertain the value of the property in order to make sure the loan amount does not exceed the value of the property being sold.
A home inspection is an assessment of the systems and structural integrity of the property.
A home inspection report is normally ordered and paid for by the buyer at the time of inspection and conducted by a qualified home inspector of the buyer's choice.
An home inspection is often written into the Purchase and Sale Agreement as a condition of the sale.
A home inspector will walk you through the major components of the house you have just made a conditional offer on. The main components being the structure, roof, exterior envelope and the "systems" of the house such as the heating, plumbing, electrical and cooling.
A home inspector will then provide you with a written report on the findings of the house, recommendations for possible repairs, cost estimates and an overall opinion on the condition of the house.
A home inspection offers great piece of mind to a potential buyer of a property and I highly recommend it to every one of my clients. It is your chance to learn a lot about the inner workings of your "new home"!
Please email or call if you would like additional information or the names of some reputable local home inspectors. I'm here to help!
OR, if you are ready to start looking for your home and have additional questions about the home inspection process. Please take advantage of my Free 30 minute Strategy Session. I bet you have had a few of the following questions:
How do I get access to the best listings?
How do I know if what I'm paying is fair market value aka "a good price"?
How do I stay on top of this fast paced real estate market and not lose out?
How do I get to see listings BEFORE they get on realtor.ca?
Where are the best places to look for houses?
What about just visiting open houses?
I will answer ALL of these questions and provide you with current market information and local trends. You will also get a feel for how I work as I provide you with what can potentially be your next steps.
There is no obligation to you so what do you have to lose? Call me today or book a spot in my schedule here.
photo credit: <a href="http://www.flickr.com/photos/106574022@N04/11477893714″>Home Inspection</a> via <a href="http://photopin.com">photopin</a> <a href="https://creativecommons.org/licenses/by/2.0/">(license)</a>